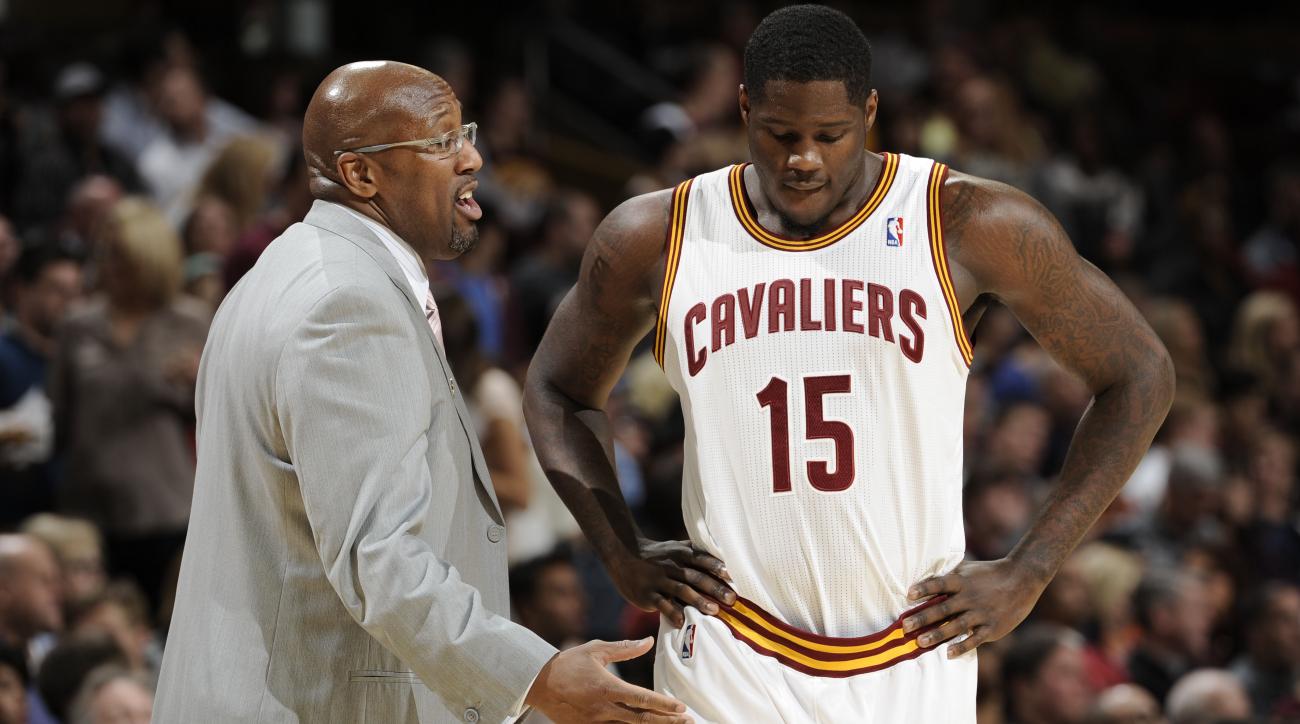 More than four years later, former Cleveland Cavaliers general manager David Griffin has no problems admitting the obvious: The team screwed up in 2013 by drafting Anthony Bennett with the No. 1 overall pick.
Now, Griffin wasn't the Cavaliers' GM at the time, but he was among the front-office staff that convinced Chris Grant, the actual GM, to table his own reservations and take Bennett with the first overall pick.
Here's what Griffin told The Athletic's Jason Lloyd for the latter's book, The Blueprint: LeBron James, Cleveland's Deliverance and the Making of the Modern NBA
"The issue with Anthony was, and we had no way of knowing it at the time, the kid had no desire to overcome adversity whatsoever. As soon as it was hard, he was out," (David) Griffin said. "His whole life, he rolled out of bed bigger, better, and more talented than everybody else. As soon as it was hard, it was over. And I was the one on campus at UNLV. I'm the one who got sold the bill of goods and I bought it hook, line, and sinker. You fuck up sometimes. But I feel bad Chris took it for that, because Chris was the one guy who wasn't sure."
Things mostly worked out for the Cavaliers in the end. They were able to attach Bennett to Andrew Wiggins, another No. 1 pick, in the trade that landed them Kevin Love. Sure, if Bennett had panned out the way top selections are supposed to, the Cavaliers probably shouldn't have needed to give up both him and Wiggins, but when considering how things could have turned out, they most definitely dodged a bullet—another near-miss owed entirely to LeBron James' return.
In Cleveland's defense, the 2013 draft wasn't teeming with stars. Giannis Antetokounmpo is a future Hall of Famer, but half the league essentially passed on him. Otto Porter, Victor Oladipo, Nerlens Noel, Kentavious Caldwell-Pope, Cody Zeller and C.J. McCollum are all good players, but McCollum is the only one of that bunch seemingly ticketed for superstardom.
Plus, the Cavaliers, per Lloyd, wouldn't have pivoted to any one of them. Grant was apparently sold on McLemore, who was eventually taken seventh overall by the Sacramento Kings. He went bust as well.
Really, in hindsight, this serves as reminder of how much luck is involved in the draft. All the scouting savvy in the world cannot allow you to perfectly project the future of a player—infinitely so when faced with classes like that from 2013, which didn't have a clear-cut No. 1 prospect.