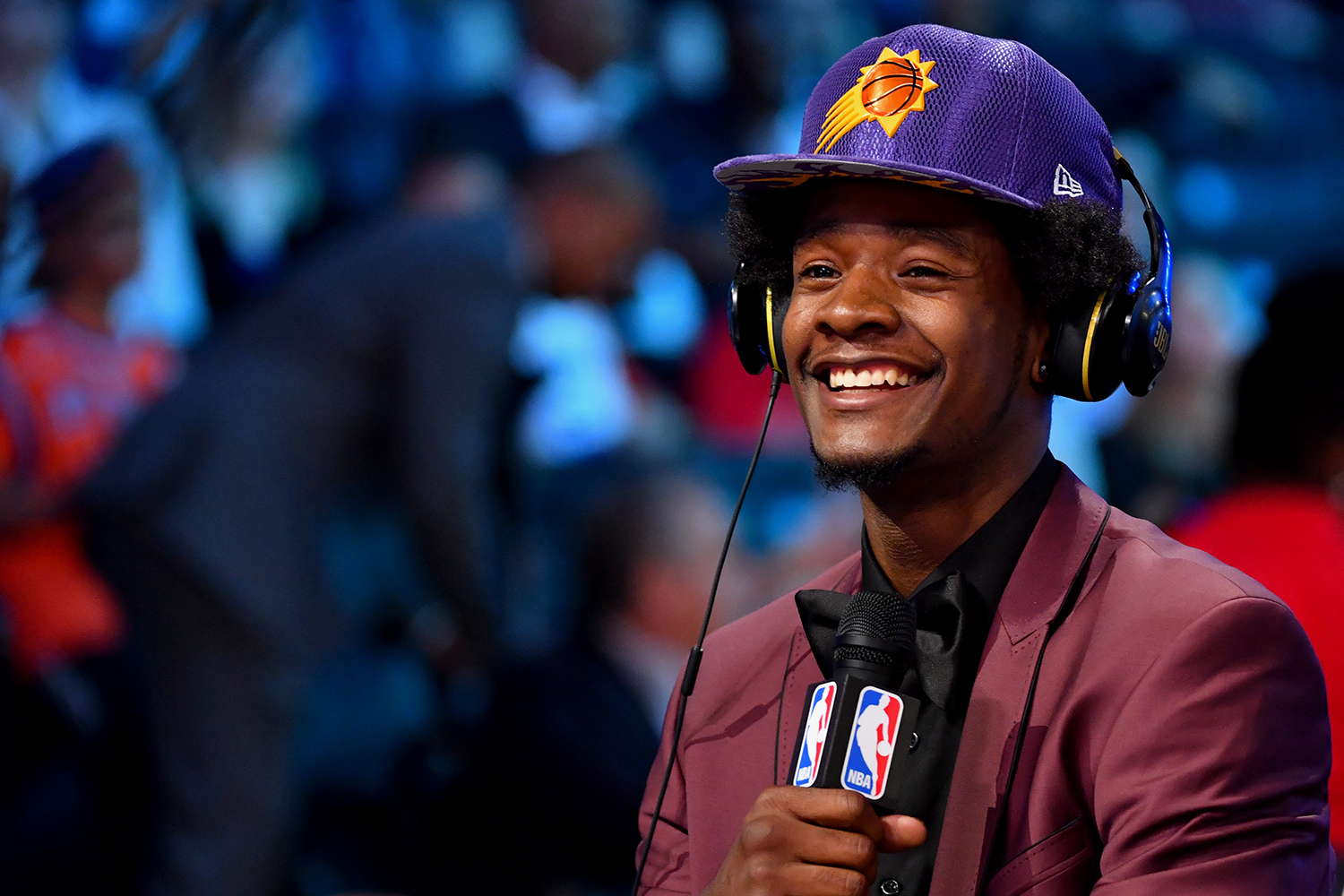 Josh Jackson doesn't seem fazed by the Kyrie Irving trade rumors.
He doesn't even think the Phoenix Suns are going to get him.
Asked about the situation during a recent appearance on SiriusXM NBA Radio, the rookie placed little to no weight in the rumor mill (via CBS Sports' Jack Maloney):
"I think if that was going to happen, it would have happened by now."
Jackson has a point. Most seem to think the trade would have already gone down if the Suns offered the Cavaliers Jackson or Devin Booker, plus Eric Bledsoe. They clearly aren't going that high in their pursuit of Irving. All rumblings trickling out in the news suggest the exact opposite—that they've drawn a line in a sand.
Is it possible the Cavaliers come down on their asking price and accept, say, Jared Dudley, Eric Bledsoe and a first-round pick? Maybe. Is it also possible the Suns suss out a third team to get a deal done? Indeed. Could they even be a third-team facilitator for another suitor and wind up selling off Bledsoe picks and prospects? Again, possibly.
But however this Irving saga ends, whatever the capacity in which the Suns are involved, it won't include Jackson's or Booker's departures. That much, if nothing else, is clear. Jackson is right to not worry about the speculation factory.