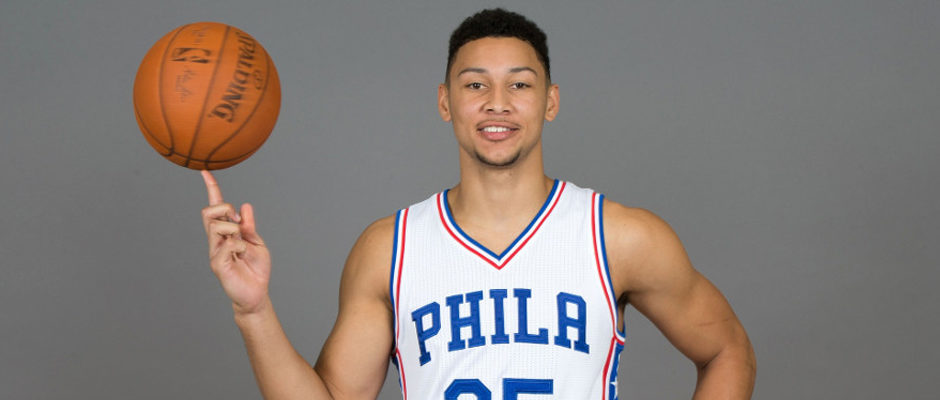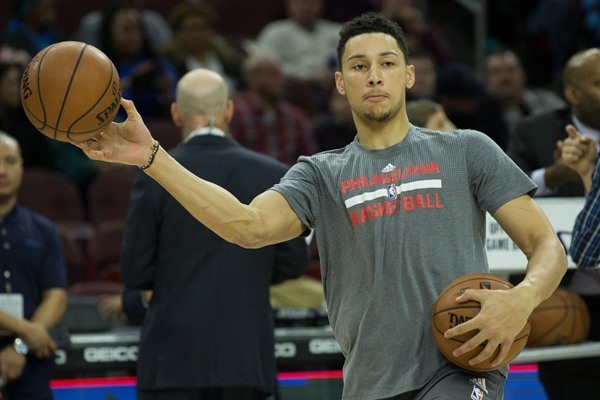 Can the Philadelphia 76ers get by using the 6'10" Ben Simmons at point guard?
At least one NBA scout doesn't think so, per Philly.com's Keith Pompey:
One league scout has an idea whom the Sixers should take.

"What do the Sixers need?" asked the scout, who spoke on condition of anonymity.

My quick response was shooters.

"Well then, they should take Tatum," he said. "He's a good shooter and would be the best player available if they're serious about Ben Simmons playing point guard."

The scout added that he doesn't think the Simmons point guard experiment is going to work. But he still thinks Tatum would complement Simmons and Embiid as a small forward.
This take isn't unique to one scout. Though Simmons has a LeBron James- and Draymond Green-esque playmaking layer to his game, neither of those players actually plays point guard. By starting Simmons at the 1, he'll need to defend 1s, or the Sixers will need one of their other wings, like Robert Covington, to match up with point guards so the oversized floor general doesn't have to. The offensive dynamic might work, particularly when Simmons is so good with the ball in his hands, but sticking him officially at the 1 is not a foolproof plan.
What the Sixers actually need is a point guard who excels playing off the ball—someone like Kyle Lowry or George Hill. Both are free agents, and Lowry specifically is a Philly native. Starting Simmons alongside one of them allows him to defend his natural position, at the 3 or 4, while acting more like LeBron or Green on offense.
Addressing this issue, for the record, isn't really an option through the draft. Markelle Fultz will be off the board by No. 3, and Lonzo Ball, while a promising spot-up shooter, isn't as interchangeable as Hill or Lowry right now.  So look for the Sixers to solve the Simmons-at-point-guard pickle via free agency—if they look to solve it at all.