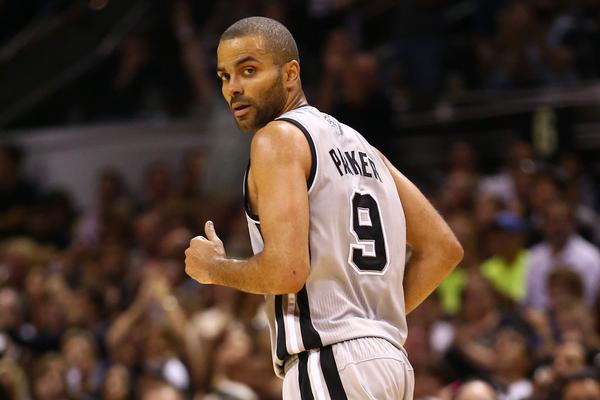 Tony Parker's torn left quad will not keep him out of the San Antonio Spurs' lineup for all of 2017-18—or so he says.
In an interview with L'Equipe, Parker said he believes he'll be ready for action sometime in January (via Eurohoops.net):
"I will play my best basketball when I return in January", Parker told L'Equipe. After his injury during the NBA playoffs, the player is on the road to recovery and already wants to give it all for next season.

He is expected to make his return with the Spurs in about six to eight months. Of course, he still feels frustrated with the injury. "The first thing that came in when I got injured, was frustration. I was super good and we had the chance to go until the end and get the title," Parker said.
Parker was playing really good basketball at the time of his injury against the Houston Rockets, so this is very much good news. The Spurs conserved him during the regular season, and it appeared he was fresh enough to help them on the biggest stage.
But San Antonio is in a weird situation even if he's due back in January. And that's assuming he's actually ready in January. There could be setbacks, or he could be on a strict minutes cap, or he could just not be the same, period.
Best-case scenario: The Spurs need to plow on with Dejounte Murray and Patty Mills as their floor generals. If they lose Mills in free agency, they'll have to lean even more on Kawhi Leonard. And should they not pay Mills, they'll really need Manu Ginobili to come back for another season to pitch in on the playmaking front.
The elephant in the room, of course, is Chris Paul. But the Spurs would have to deal Pau Gasol and LaMarcus Aldridge to sign him—a tough pill to swallow under any circumstances, but an even less digestible one knowing Parker's $15.5 million in salary could turn into dead weight.
Suffice it to say, the Spurs' point guard situation will be super interesting to monitor these next few months.