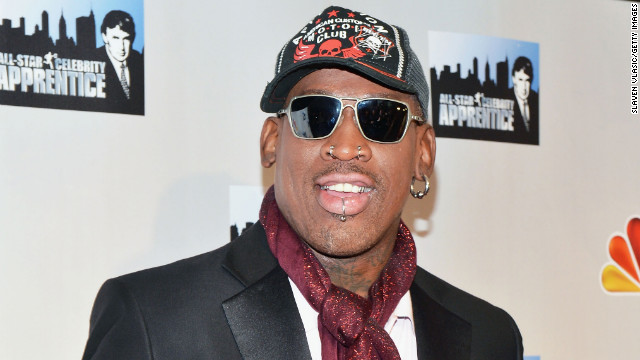 Dennis Rodman is one of the most expressive personalities the NBA has ever seen. He is never one to shy away from his opinion or make a statement on something.
He gave his two cents on the most important part of the machine that is the Golden State Warriors while appearing on the "Reiter Than You" podcast with CBS Sports writer Bill Reiter.
"You know what, Steph Curry has took a step back," Rodman said. "And it's cool. It's actually cool because if you see his game now, I always said with that Golden State team, I always say one thing: that one player is the player right there that makes that team. Who is that player?…

"That is right there: Thompson," Rodman said. "That kid right there is good. If he went to another team, he'd suck. What I'm saying is that Klay Thompson makes that team. Everybody's always worried about Curry. I know Curry's dad and all that bulls—. But Klay Thompson makes that team. It ain't Green, that guy, no. It's Klay Thompson."
Apparently Rodman thinks Thompson is the cog that makes everything possible for the Warriors and that Curry would "suck" if he were on another team, which is pretty insane but his point is received.
This is an outside of the box point of view (what else would you expect from Rodman?) as most see Durant and Curry as the two superstars, and Draymond Green as the do-everything glue guy who brings it all together, Thompson is just another really talented star and scorer that makes them even more dangerous.
Honestly, Durant is their best player and their go-to guy now, but Draymond is still their most vital player for what he brings and what unique talents he has to enable the Warriors more talented stars to maximize their production.
It would be interesting to see just how big of a star Thompson could be elsewhere though.