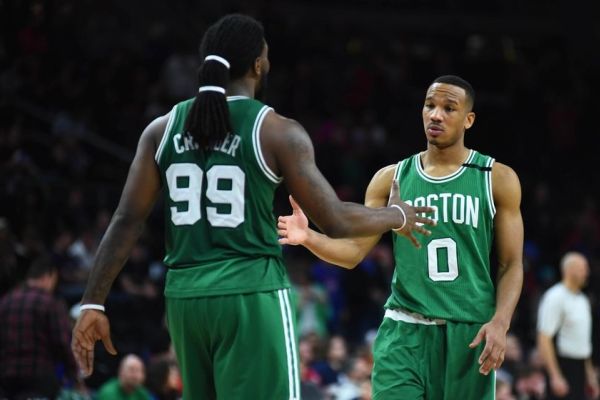 Some will view the Boston Celtics 114-91 loss to the Cleveland Cavaliers on Wednesday night as evidence there is no true heir to LeBron James' Eastern Conference throne. And perhaps it is. If the Cavaliers are going to play transition defense and control the battles in the paint and on the glass like they did in Boston, there isn't another team in the East that can stand between them and the NBA Finals.
The Celtics, though, refuse to view this loss as a referendum on their place in the East—on their ability to be more than a second wheel to the Cavaliers' championship March. In fact, they were surprisingly optimistic following this loss, per Mass Live's Jay King:
Cs confidence shaken? Bradley: "Of course not. If anything, it brings us together as a team a little bit more because we got exposed."

— Jay King (@ByJayKing) April 6, 2017
Al Horford: "I think this will be good for us in the long run though. I think this game is going to be good for us."

— Jay King (@ByJayKing) April 6, 2017
If nothing else, this game should force the Celtics to think long and hard about their pick-and-roll coverages against the Cavaliers, particularly when the Tristan Thompson isn't on the floor. Hence the optimism.
But no, the Celtics aren't going to enter the playoffs as conference favorites, or as the No. 1 seed. Knowing the Cavaliers, and how they've typically responded to adversity with LeBron, neither was ever an option.
For the Celtics, it's more important for them to know they're in the same class as the Cavaliers, more so than anyone in the East. Many will take a full-strength Toronto Raptors squad, or the top-heavy Washington Wizards. But the Celtics are deep and, even with Isaiah Thomas, more versatile on the defensive end.
Wednesday night, in that regard, changes nothing. Boston, more so than any other team, is the biggest roadblock standing between Cleveland and another conference title.