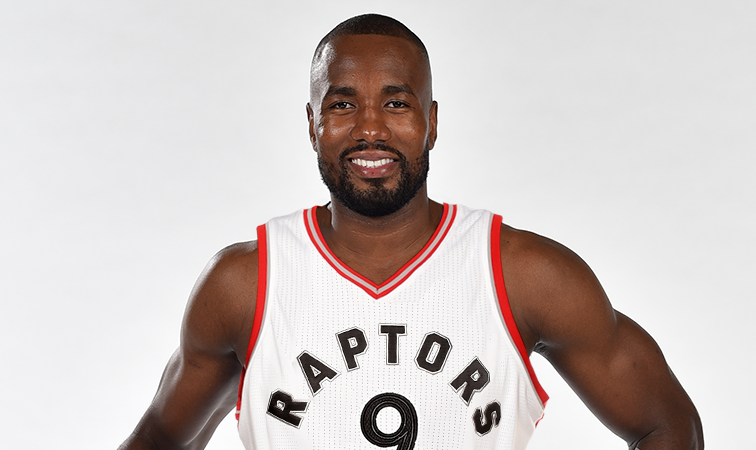 The Toronto Raptors are surely done wheeling and dealing after acquiring Serge Ibaka from the Orlando Magic, right?
Maybe not.
From the Toronto Star's Doug Smith:
HAVE: League sources insist Toronto will not give away any more young assets such as Delon Wright, Jakob Poeltl, Lucas Nogueira, Pascal Siakam, Norm Powell or Fred VanVleet, but that doesn't mean a package can't be put together. They have the expiring contract of Jared Sullinger, another 2017 first-round draft pick and a glut of point guards they could put together.

NEED: The roster imbalance was addressed by the departure of wing Terrence Ross for Ibaka, but Toronto still could use an offensively creative big small forward.
Even after trading Terrence Ross and one of two (low-rung) first-round picks in this year's draft, the Raptors can still piece together some intriguing offers for a wing. Norman Powell and Lucas Nogueira a probably off limits, as are Kyle Lowry and DeMar DeRozan, but everyone else could be fair game.
Combine the expiring contracts of Jared Sullinger and Patrick Patterson with a first-round pick, and the Raptors have the ability to take back an impact player in return. They can also dangle Cory Joseph and Paskal Siakam/Jakob Poeltl in trade talks, knowing Fred VanVleet and Nogueira, respectively, give them the depth they need.
As for who the Raptors might target, we don't know. The Denver Nuggets are forever on high-trade alert, and both Wilson Chandler (player option for 2018-19) and Danilo Gallinari (player option for 2017-18) are nearing free-agency paydays that should make them available. They could also try chasing a smaller-scale move, going after a Thabo Sefolosha- or Lance Thomas-type player.
There aren't a ton of impactful wings presumably on the chopping block beyond this. But should a big name who isn't Jimmy Butler or Paul George become available leading into the Feb. 23 trade deadline, the Raptors remain in a position to strike with a competitive offer.