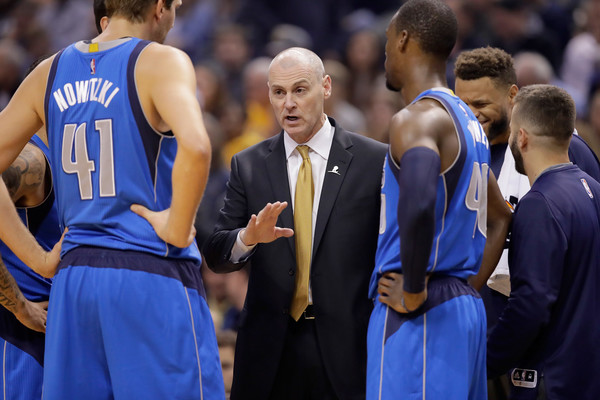 The Dallas Mavericks are owners of the NBA's fourth-worst record, but head coach Rick Carlisle doesn't care.
Okay, fine. He cares. But he still loves this team more than most of his other squads, per Mavs.com's Earl K. Sneed:
Carlisle: "Through struggles everyone has continued to battle. Though we haven't been winning, it's been 1 of my favorite teams to coach."

— Earl K. Sneed (@EarlKSneed) January 17, 2017
We'll go ahead and assume the title-winning group from 2011 is higher up there than the 2016-17 Mavericks. All other iterations of Dallas are fair game.
Carlisle's comments will rub some people the wrong way. The Mavericks are losing. Though they are only 3.5 games off the Western Conference's No. 8 seed, and while the offense looks more aesthetically pleasing with Dirk Nowitzki's return to the rotation, they aren't going to make the playoffs. And when you factor in the potential for a fire sale ahead of the trade deadline, you would expect Carlisle to be miserable, or at the very least not in phenomenal spirits.
But oftentimes you learn something about a team when it's enduring low points. With the exception of the Andrew Bogut rumor that wasn't, we're not hearing reports coming out of Dallas that the locker room dynamic is fractured or contentious. By all appearances, this team is sticking together through thin and thinner.
And that's something Carlisle can appreciate, record and playoff chances be absolutely damned.