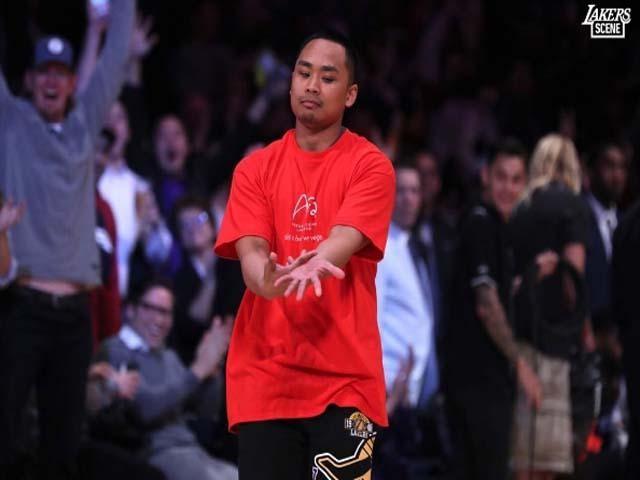 Tuesday night was a good night to be a Lakers fan at the Staples Center as the Lakers trounced the visiting Grizzlies 116-102 behind the third career triple-double of Julius Randle.
Although it was a good night for all Lakers fans in attendance, it was especially life altering for one lucky and clutch fan.
An unnamed (sorry no name to be found) Lakers fan from Pinoy channeled his inner Mamba and nailed the pressure-packed half court shot in front of a packed Staples Center crowd at the end of the 3rd quarter to win an incredible $95,000.
Ice in his veins! @Lakers fan hits halfcourt shot to win $95,000

WATCH: https://t.co/UFzS911x8N #LakeShow pic.twitter.com/Jf2zHp1IGx

— NBA.com (@NBAcom) January 4, 2017
The Lakers fan then proceeded to do De'Angelo Russell's "Ice in his Veins" dance, made famous by his game winner at the buzzer against the Philadelphia 76ers in the the 2016 NBA Summer League:
Deangelo Russell game winner lakers 2-0 summer league ??? https://t.co/eWyra53WO4

— Jalil (@Jalil885) July 10, 2016
There aren't many better ways to start 2017.