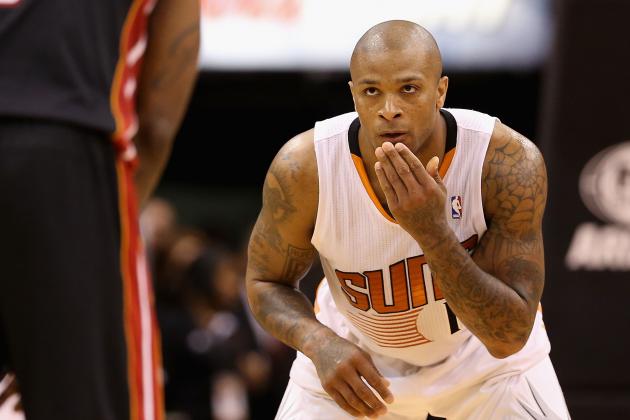 Reports have surfaced Wednesday morning that the defensively challenged and wing depth starved New York Knicks are in hot pursuit of Phoenix Suns physical and defensive stalwart forward P.J. Tucker.
Could #Suns forward PJ Tucker be on his way to the New York #Knicks? It appears that he is a target in their sights. https://t.co/uXWwlcUR82

— Valley of the Suns (@ValleyoftheSuns) January 4, 2017
The report first surfaced from ESPN New York Knicks Reporter Ian Begley. It makes sense on numerous levels: The Knicks are dying to be in the postseason, but lack defensive capability and toughness and
Jeff Hornacek previously coached Tucker for three years in Phoenix and always prominently featured him in his rotation.
The Knicks have struggled as of late and are currently 16-18 and 9th in the eastern conference. Tucker is just the sort of leader and defensive spark they need.
Knicks President Phil Jackson has made it clear on numerous occasions that the Knicks are not interested in dealing draft picks, something the "win now" Knicks are infamous for, which may throw a wrench in any potential discussions as that would be what the Suns would most likely desire most.
Getting a player like Kyle O'Quinn or Willy Hernangomez in return may be worth it for the Suns, but don't expect a deal anytime soon as the Suns have Tucker on a cheap contract and have no problem keeping him. He would need to receive an offer they really like from a team in order to deal him, most likely involving a draft pick.