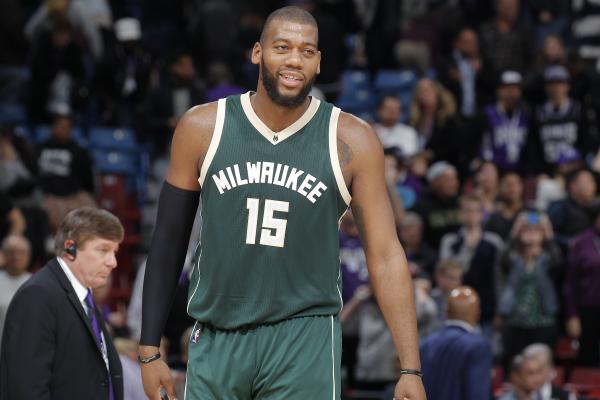 This is your bi-weekly reminder that the Milwaukee Bucks remain open to moving Greg Monroe.
From Gery Woelfel of the Racine Journal Times:
— A league executive told me over the weekend the Bucks are still looking to trade veteran center Greg Monroe.

Monroe is currently backing up John Henson and is playing well. He's the team's third-leading scorer at 9.3 points and grabbing 6.8 rebounds despite averaging only 19.3 minutes.

Monroe is being paid $17.14 million this season and has an opt-out clause in his contract after this season. If he opts in, the Bucks would be obligated to pay him $17.88M next season.
With Monroe playing fairly well behind Henson, particularly as a rim protector, it's hard to know whether his trade value would be better or worse if he made it clear that he intended to opt into the last year of his contract.
On the one hand, if he makes it known that he'll opt in, the team that's dealing for him doesn't have to worry about him leaving immediately. On the other hand, $17.9 million is a lot to pay for a big who doesn't really space the floor and isn't known as a staunch rim protector.
The latter scenario still feels like it will damage Milwaukee's potential return. If that wasn't the case, you get the sense that the Bucks would have already dealt Monroe.
Then again, they might be waiting for the right offer, and have only fielded lowball proposals. The entire league knows they want to move him, which gives them zero leverage in trade negotiations. And the fact that they're still looking to move him at all makes you think that they believe he plans on picking up his player option.