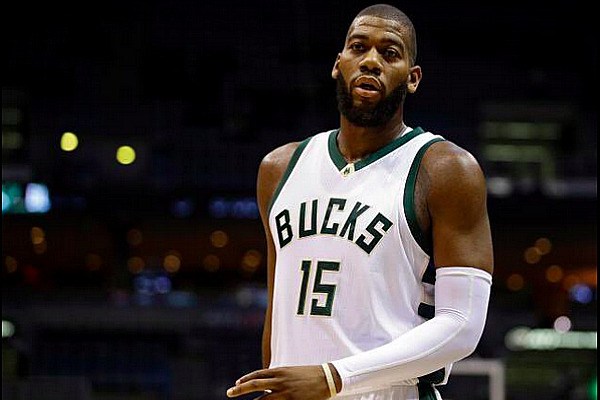 Greg Monroe has been the subject of trade rumors for a long, long time, and yet there's a chance he'll stick with the Milwaukee Bucks for the next two years.
Milwaukee has failed to move the big man thus far, which comes as no surprise, given that he's a defensively challenged tower who doesn't space the floor in a league that's trending in the complete opposite direction. Monroe does, however, have a player option for 2017-18, and while his stock has been warped since leaving the Detroit Pistons, the Bucks are bracing themselves for him to stick around, per ESPN.com's Zach Lowe:
Parker is a gifted, rampaging slasher. Antetokounmpo and Greg Monroe are slick high-post passers. (By the way: Milwaukee is already preparing for the possibility Monroe opts into his deal for 2017-18, league sources say.)
That player option is worth $17.9 million to Monroe, so it's not too surprising to hear that he's possibly leaning toward picking it up. There's no telling how much he'll command on the open market at that time, but it will certainly be less than that on an annual scale. Most of the money from two summers worth of cap explosions will have dried up, and it might not be worth it to Monroe to explore his long-term options that pay him more money over the long haul, yet substantially less on a per-year scale.
What's more unclear is whether Monroe's intent to exercise his player option makes him a harder or easier to move.
On the one hand, a team could deal for him now, knowing he'll be around for two seasons—assuming, of course, he's willing to guarantee that he'll opt in. On the other hand, interested squads may not want his $17.9 million salary clogging up their books in advance of next summer, when the NBA enjoys another salary-cap jump.
Unless the Bucks are taking some truly bank-breaking, longer-term deals back in return, it will be easier, for want of better phrasing, to move Monroe after free agency next summer, when the spending has died down and scorned suitors are looking into Plan Bs.