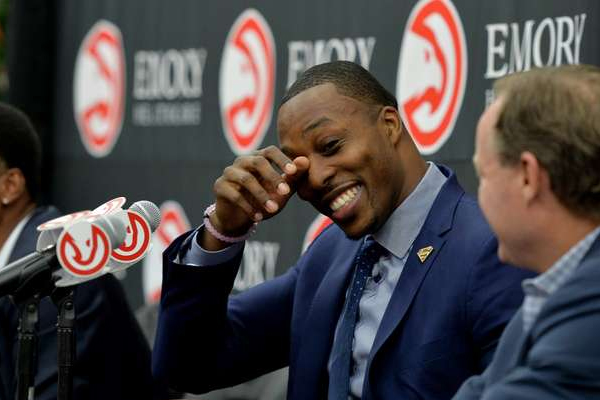 Dwight Howard, who was recently in China on tour, did not feel well during his flight back to Atlanta on Sunday. He had to be hospitalized upon his return and was apparently suffering from dehydration.
Per source
Hawks Dwight Howard taken to hospital tonight after long plane flight. Every indication is that he's fine.. Dehydration believed

— Zach Klein (@ZachKleinWSB) September 12, 2016
According to the Atlanta Journal-Constitution he was released from the hospital early this morning.
Howard was in China wrapping up a 10-day promotional tour for his shoe sponsor, Peak where they unveiled his DH2 shoe which features the colors of the Hawks.
Dwight Howard signed a 3-year, $70.5 million deal with his hometown team, the Atlanta Hawks back in July.
The Hawks organization has not issued a comment on the situation.