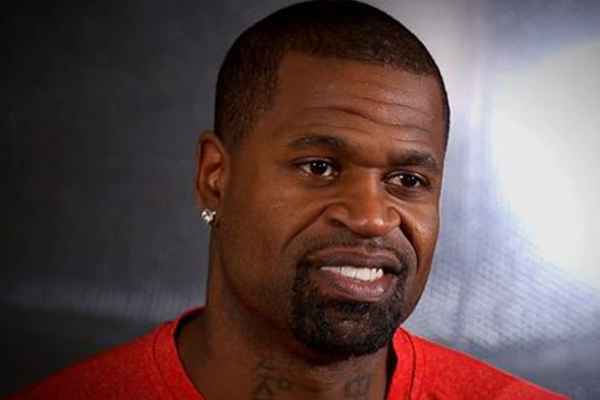 Stephen Jackson is serious about his NBA return, but he needs a team to take him seriously. He's been out of the game for a few years, but he swears he has a couple years left in him. You hate to see this because if he doesn't get a shot, he will not have left the game on his terms. According to Jackson, both Jimmy Butler and Rajon Rondo have been in contact with him, expressing interest in him signing with the Bulls.
I read you told Jimmy Butler that if any team signs Ray Allen before you they're losing their mind…

Stephen Jackson: Well, actually not a lot of people know that Jimmy has been calling me. We've been talking for like three months now. Even [Rajon] Rondo has been calling me, they really want me on the Bulls team. I've been talking to a lot of guys, because guys know what I bring. There's not many guys like me. There's probably one or two guys in the NBA like me that can play both ways and don't mind really shutting the guy down. I'm a winner, I've been in the playoffs many years. Guys know I'm a great teammate, Tim Duncan called me the ultimate teammate. I know how to play good for the guy next to me. I'm getting calls and I will be ready and that's the biggest part.
H/T: NBA.com