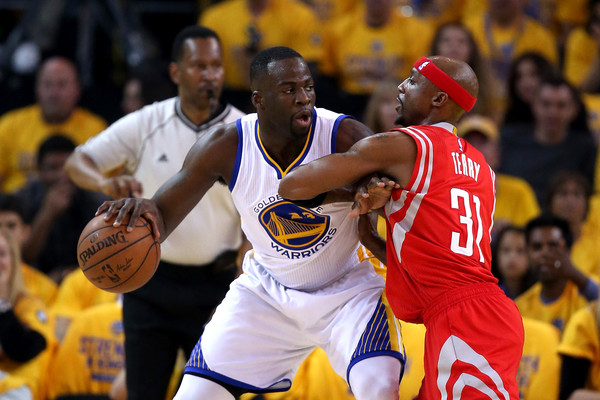 Jason Terry isn't about to bow down at the altar of the Golden State Warriors.
Speaking with Yardbarker, the currently unemployed 38-year-old NBA champion addressed the notion that Golden State is a superteam just because they have Stephen Curry, Draymond Green, Klay Thompson and Kevin Durant. Spoiler: He doesn't think they are a superteam.
Now we come to current day today, we look at Durant, Curry, Thompson and Draymond…I mean, yeah, they got super talent. You do have two MVPs. And if you look at the history of the NBA—Lew Alcindor/Oscar Robertson, Kareem and Magic—every team in the league back in the day had two or three superstars. But you weren't calling them superteams. I think it's more about the way they play.

For me, San Antonio is a superteam. They won five championships with Parker, Ginobili and Duncan. But guys don't really look at that and say that's a superteam. So because they have super individuals doesn't make them a superteam to me. It's more about their accomplishments and what they accomplish and 'are they going to accomplish it?' It's yet to be seen, so I refuse to give them that label right now.
First thing's first: The Spurs didn't win five titles with Tim Duncan, Tony Parker and Manu Ginobili. They won four. Duncan won a title before Parker and Ginobili arrived, giving him five.
Next thing: The Warriors are, without a doubt, a superteam.
I get where Jason Terry is coming from. It is about how you play and the results that follow. Offering the Spurs as an example is great support for his stance. And if he were talking about a newly formed superteam, he might have a leg to stand on.
But the Warriors were a superteam before Durant arrived. And then they added Durant. Without giving up anyone who made them a superteam.
In essence, then, Jason Terry is inadvertently saying a superteam without Durant isn't a superteam with him. That's just not accurate. The Warriors may experience some growing pains to start their time together, and they haven't earned that Larry O'Brien Trophy just yet, but they are already one of the most formidable superteams in league history.