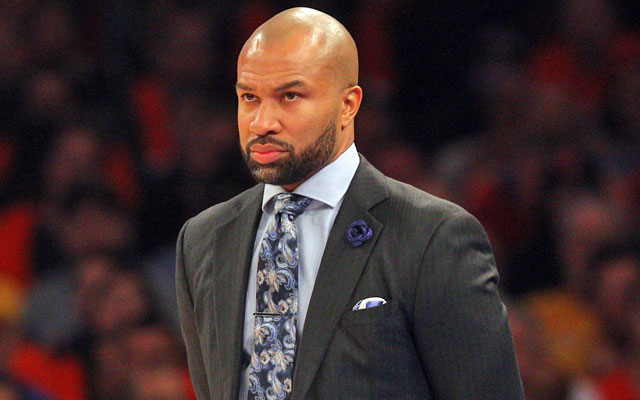 Derek Fisher going directly from playing in the NBA to coaching in the NBA was rare. Aside from Jason Kidd, he's the only other guy to do this without any sort of break in between.
But what might also set Fisher apart from former player-turned-coach, is that he's now attempting to become the first player-turned coach-turned player again. The 42 year old is reportedly training to attempt an NBA comeback.
What's with all of these former players trying to come back. Let me guess: Fisher wants in on Golden State, right? Fisher posted the below video to his social media accounts today.