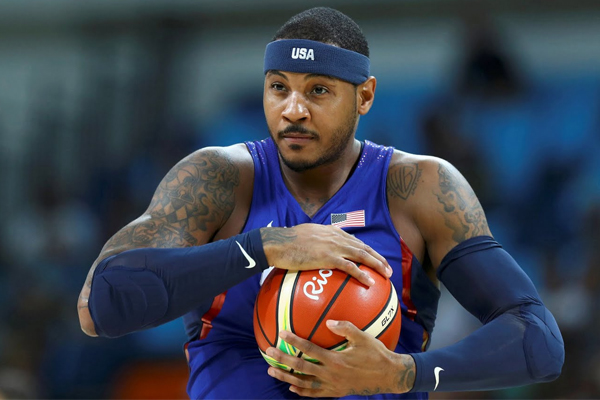 Carmelo Anthony has been as synonymous with Team USA and the Olympics as any other NBA player over the past decade plus. Whenever the Olympics roll around, you can be 'Melo will be interested. He was a part of the 2004 bronze team following his rookie season (along with Wade and LeBron), and hasn't missed an Olympics since. This is is fourth time around.
And when he's out there, he not just there for show. He fills it up with the best of them. In fact, better than anyone else in USA men's Olympic history. Last night in a win over Venezuela, 'Melo passed LeBron for first place on the all-time Team USA Olympic scoring list.
With 14 points in the first quarter of the United States' third game of the 2016 Olympics, Carmelo Anthony became the United States' all-time leading scorer with 276 points.

The record-setting points came on a three-pointer with 1:11 left in the first quarter. Anthony would go on to lead the U.S. to a hard-fought win over Australia, finishing with 31 points to bring his all-time total to 293.
H/T: NBC Olympics