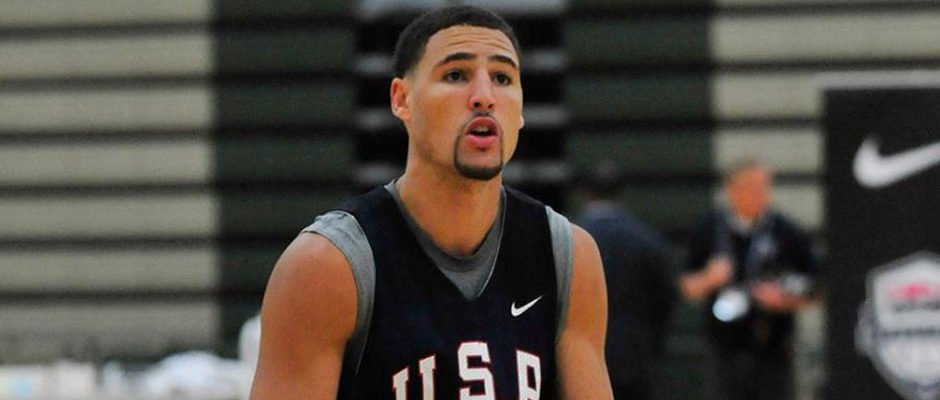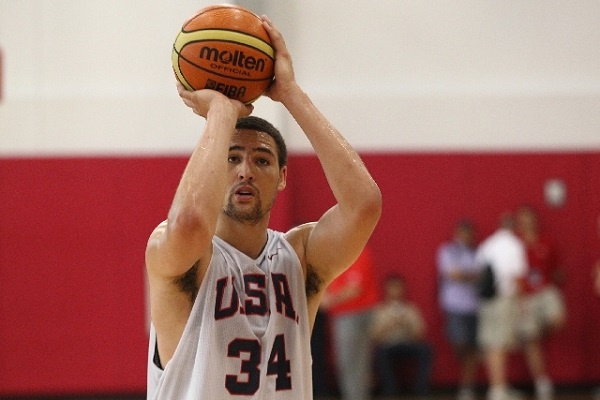 How much does Team USA/Duke head coach Mike Krzyzewski like Klay Thompson? A whole lot.
Okay, that's a lie.
He likes him more than a whole lot–so much so that he believes the Golden State Warriors Splash Brother is one of the best players on Earth, per NBC Sports' Kurt Helin:
"Klay is one of the great, complete players on this planet," Coach K said. "He's more than a shooter, he's an outstanding offensive player who loves to play defense — and never really seems to get tired. He has a great motor."

"Wow, that means a lot," Thompson said with some genuine surprise. "Coach K's words, he's seen so much basketball it means a lot. He's a joy to play for, especially how prideful he is to be the coach of the USA — he doesn't have to do this, but he wants to. That pride of will trickles down to everybody else on this team."
Talk about your ambitious compliments—though, to be fair, Coach K isn't wrong.
Thompson is one of the NBA's premier three-and-D players—an all-time great shooter who can defend four of the five positions on the floor. And while his job on offense is made exponentially easier by Draymond Green and Stephen Curry, and now Kevin Durant, his ceiling has been curtailed by playing alongside such superstuds.
Thompson, truthfully, is likely better than we'll ever know. If he were the No. 1 option for another team, maybe his shooting percentages would dip, but he would also get to showcase more of his post-up, off-the-dribble and playmaking chops than he does now.
Keep this in mind whenever someone is offering him praise. Because the plaudits they are bestowing upon him, however flattering, likely won't do his actual value justice.