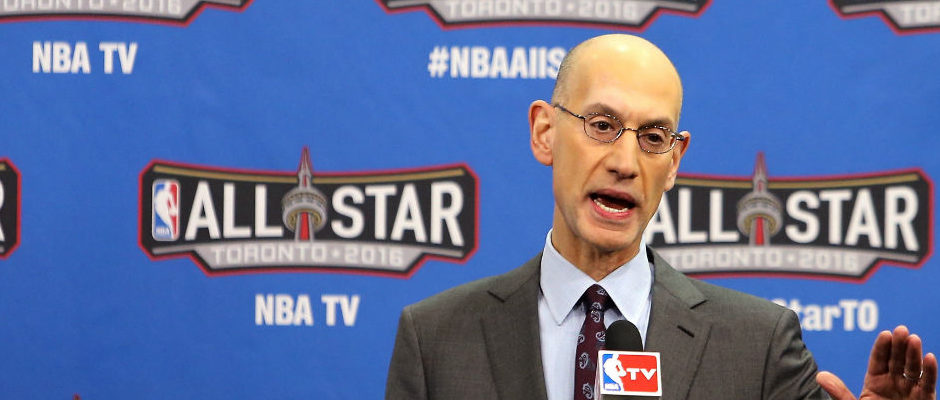 The NBA still doesn't know where it will be hosting the 2017 All-Star Game, but there are apparently a list of four cities from which it will choose: New Orleans, Chicago, New York and…Las Vegas.
Per Scott Kushner of The Advocate:
Sources: There are four cities still in contention for 2017 ASG, #NOLA, Chicago, NYC and Las Vegas. #NOLA still considered front runner.

— Scott Kushner (@ScottDKushner) July 27, 2016
New Orleans was mentioned as the most likely destination when the NBA first pulled its weekend showcase out of Charlotte as the result of the hyper-discriminatory House Bill 2, so it makes sense that it's still viewed as the favorite. The NBA loves New Orleans. The All-Star game was held there in 2008 and 2014. It feels inevitable that the NBA will hold it there again.
Las Vegas feels like the longest of long shots. Various reports had the NBA looking at it before they officially moved the event out of Charlotte, but couldn't work out the calendar details. If there is a loophole or a workaround, sign me up for All-Star Weekend in Las Vegas right now. And, as upstanding citizens, let's also make sure J.R. Smith gets the fan-vote nod to be in that game.
New York is always relevant for these types of high-profile events. But the NBA was just there in 2015. Of course, that was the first time they were there since 1998, so maybe the lack of a gap doesn't matter.
Chicago hasn't hosted an All-Star game since 1998. If the NBA is trying to play the fairness game, it would choose The Windy City.
Still, as of now, it seems like New Orleans will continue to edge out the rest of the field. So get your mardi gras beads ready.