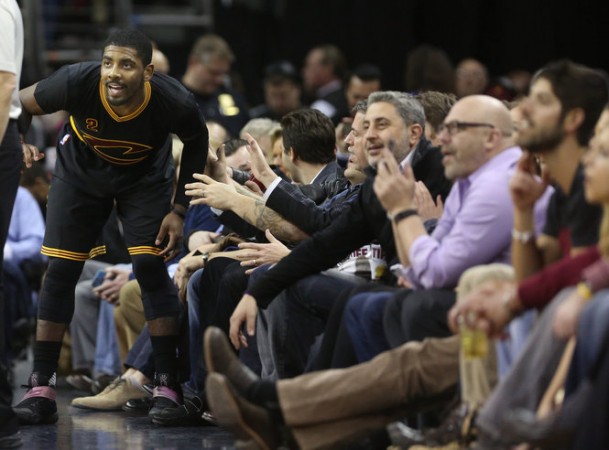 The Warriors had the chance to make history last night in Game 5 of the 2016 NBA Finals by winning their second consecutive NBA title and completing the best season in NBA history with their record 89th win, but they didn't.
As you can imagine that meant ticket prices were through the roof for that game. According to ESPN Sports Business Reporter Darren Rovell, one fan made a pretty penny by selling his court side seats online
Person who sold four floor seats to tonight's game through @Warriors resale site for $93,000 made a $59,000 profit.

— Darren Rovell (@darrenrovell) June 13, 2016
$59,000 re-sale profit on two tickets! That is insane and is more money than half of American families make per year on average.
The tickets sold for an outrageous $93,000 online as that is the price a few well to do fans are willing to pay to be court side to see the Warriors potentially make NBA history.
One can only hope the fan got the opportunity to experience a sweaty 250 lb. man coming at him at full speed in the pursuit of saving a ball before it went out of bounds or Steph Curry hit one of his patented turn around three pointers because, unfortunately for him, they didn't get to witness the Warriors win their second consecutive title.