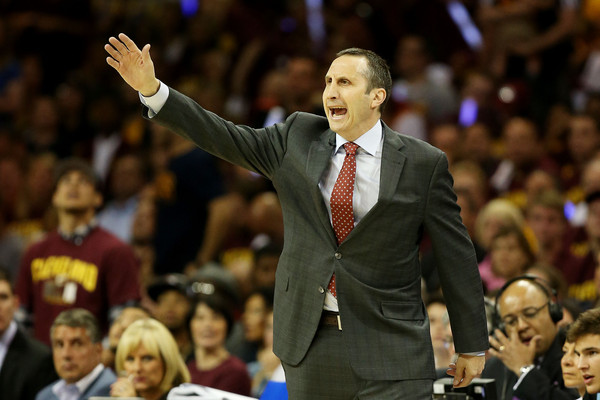 With the NBA head coaching well drying up, diminishing the likelihood that out-of-work candidates land a prominent gig in time for next season, former Cleveland Cavaliers head coach David Blatt has no plans to take off for the 2016-17 crusade.
He will be working somewhere, anywhere, even if it's not in the NBA. As he told USA Today's Jeff Zillgitt:
In a brief conversation, Blatt said he will not take next season off and suggested that if he doesn't have a head coaching job, he will take one overseas as opposed to working as an assistant or associate head coach in the NBA.

"I don't see myself not being a head coach somewhere but you never know," he said.

In 23 years as a coach, Blatt has never taken a full season off.

"I'm going to coach next year. I'm not going to sit out. It's not in my nature. I want to work," he said. "I'll be back somewhere. Could be anywhere."
Blatt will not want for options if he doesn't end up coaching the Memphis Grizzlies or Houston Rockets, the only two teams with vacancies at the moment. As we riffed upon last week, he has a standing offer to reprise his old role with Maccabi Tel Aviv, and there will be a ton of teams interested in adding a high-end assistant to their coaching staff, even if said coach plans on eventually jumping to another job in the short term.
If neither the Rockets nor Grizzlies throw Blatt into their coaching circus, expect him to be heavily linked to the Golden State Warriors. Steve Kerr needs another top assistant after losing Alvin Gentry to the New Orleans Pelicans and now Luke Walton to the Los Angeles Lakers.