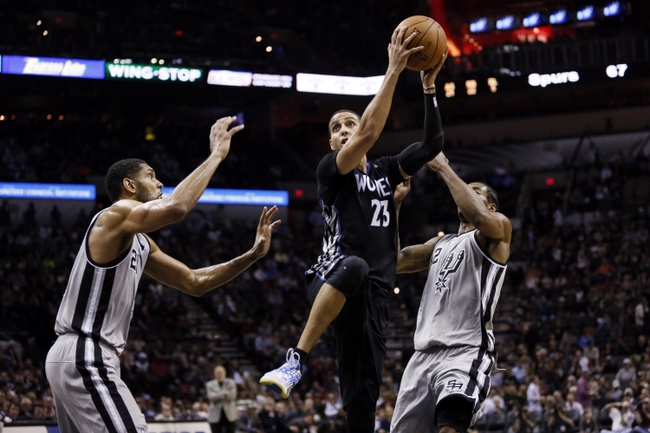 The Timberwolves and Kevin Martin reached a buyout for the remainder of the final year of his current deal before the midnight deadline Tuesday night.
According to ESPN NBA Reporter Marc Stein, the Spurs are the overwhelming favorites to land Martin.
San Antonio remains a strong favorite to land Kevin Martin, according to league sources, but Dallas, Houston and Atlanta are also in pursuit

— Marc Stein (@ESPNSteinLine) March 2, 2016
As you can see others such as the Mavericks, Hawks, and Rockets have shown interest but Kevin Martin seems destined to take his talents to San Antonio, which would be a good move for Martin.
Martin is known for his atrocious defense but also his ability to score in bunches. A historically great team defense like the Spurs will not only mask his shortcomings on that side of the ball, but also will motivate and demand that Martin become a better defender to have a consistent offensive role.
Martin has never played for a winner, and playing on a team with extreme discipline and focus like this may rejuvenate his career and allow him to cash in on the big money bonanza that will be Summer 2016 free agency.
Toiling away in Houston with an imploding team with little chemistry and poor defense would be a horrible move for Martin and although Dallas and Atlanta seem like decent fits as well, San Antonio should be where Martin desires to land.
Kevin Martin may be the final useful late season pickup for a contender this season, wrapping up a player buyout period that has been more eventful than the trade deadline. I wouldn't be surprised at all to see Martin explode for a 20-point half that helps the Spurs win a big playoff game in May or June.