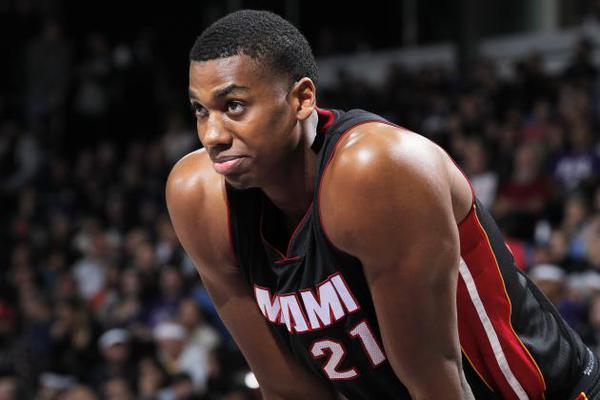 If Hassan Whiteside has his way, he will not be leaving the Miami Heat in free agency this summer.
Here's what the 26-year-old said of his time in Miami, per Manny Navarro of the Miami Herald:
Hassan: "I feel comfortable as long as I've got a #Heat jersey on. Coming off the bench, starting, I just love playing for this team."

— Manny Navarro (@Manny_Navarro) March 1, 2016
Hassan Whiteside's future with the team is touch-and-go, kind of like his role in coach Erik Spoelstra's rotation. The big man has been coming off the bench of late, much to the benefit of the Heat's defense and overall record. And it's unclear how much Miami president Pat Riley will be prepared to invest in someone who the team might consider a reserve.
The situation is compounded by the Heat only having Early Bird rights on Whiteside. If they want to re-sign him for the money he'll likely command on the open market, they'll have to eat into their own cap space. And that will be tricky if the Heat plan on retaining Dwyane Wade (obviously) and emerging as serious players on the general free-agent market.
Still, in the grand scheme of things, this is a good problem to have. Whiteside clearly wants to be in Miami, and as the signing of Joe Johnson just proved, other players do, too. That will only strengthen the Heat's power over the offseason.
If Hassan Whiteside does leave, it will be the team's decision, and there's most definitely something comforting, if still unsettling, in knowing that much.