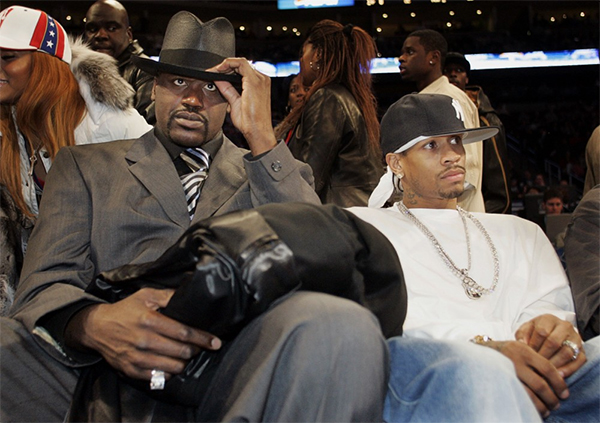 The 2016 Basketball Hall of Fame class has some serious names. Later this summer, high-profile names will be inducted and immortalized forever.
This has to be one of the most attractive lists in recent memory as Shaquille O'Neal and Allen Iverson lead the way. Shaq is a no-brainer, and while Iverson's career didn't end the way many had hoped, you'd like to think he should get in on his first try too.
The Naismith Memorial Basketball Hall of Fame 2016 finalists are Shaquille O'Neal, Allen Iverson, Kevin Johnson, Tom Izzo, John McLendon, Eddie Sutton, Bo Ryan, Sheryl Swoopes, Robert Hughes, Muffet McGraw, Darrell Garretson, Lefty Driesell, Leita Andrews and the 1954-58 Wayland Baptist U. team.
H/T: cbs sports