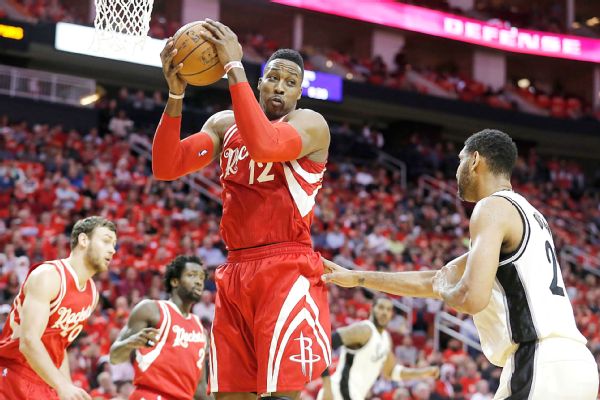 How's the market for Dwight Howard, you ask?
Not very good.
The Houston Rockets remain motivated to move the 30-year-old Howard, per ESPN.com's Marc Stein:
Rockets' priority, of course, remains dealing Dwight Howard by 3 PM today … but no frontrunner has yet emerged as far as trade partners

— Marc Stein (@ESPNSteinLine) February 18, 2016
Cool.
The issue?
Getting a substantive return for his services. And judging by the deal that the Charlotte Hornets offered, according to Frank Isola of the New York Daily News, that's not going to happen:
Houston Rockets turned down Charlotte's offer of Al Jefferson & Spencer Hawes for Dwight Howard, according to league sources.

— Frank Isola (@FisolaNYDN) February 18, 2016
Al Jefferson is an offensive upgrade over Howard in a vacuum. But he's more of a post-up, jump-shot, put-the-ball-on-the-floor type, and that might not complement James Harden all that well. He's also 31 and on an expiring contract. There's almost no way Houston is interested in re-signing him.
So, barring the inclusion of any notable picks or prospects, the Hornets were essentially offering the Rockets Spencer Hawes and 27 games of Jefferson for Howard.
Yikes.