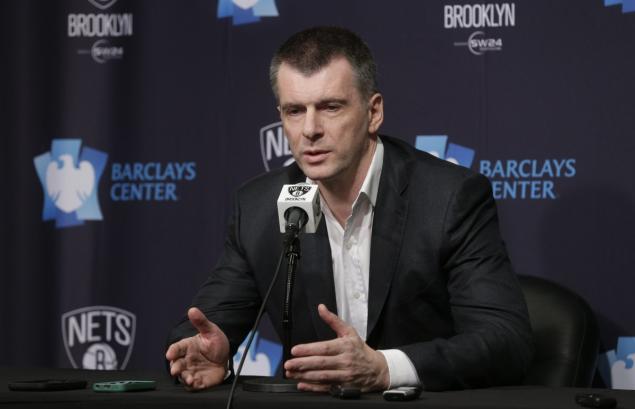 The Brooklyn Nets are bringing a little bit of the San Antonio Spurs to Barclays Center.
No, it's not Kawhi Leonard.
Or Patty Mills.
Or Boban Marjanovic.
It's Spurs assistant general manager Sean Marks.
Brooklyn has officially hired him to be its general manager, per Jeff Zillgitt of USA Today:
Nets have hired Sean Marks as their new general manager, per the team.

— Jeff Zillgitt (@JeffZillgitt) February 18, 2016
I like this move, which is saying a lot, since it was Brooklyn who made said move.
Marks will likely take the long-term view in rebuilding the Nets, and that's encouraging. They don't have the rights to their own first-rounder until 2019 and need someone whose primary goal isn't to retool through free agency without adequate contingency plans. The Nets will still be offseason aggressors, to be sure. They have cap space and no pick, so it would be foolish to remain idle. But there will be a more calculated approach to how they do business.
Also, this sets the stage for the Nets to acquire Danny Green over the summer as part of the Spurs' attempts to clear cap space for Kevin Durant.
But you already knew that.