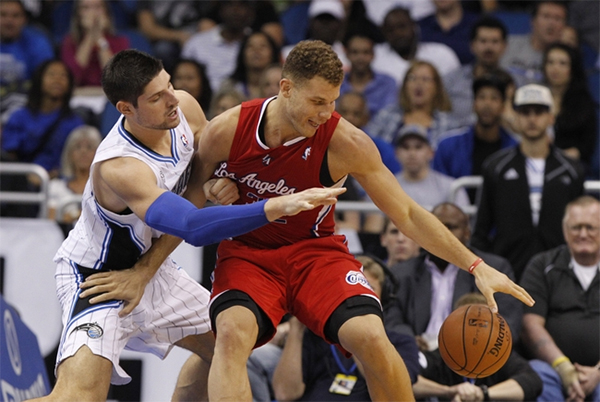 According to Orlando sports reporter David Baumann, the Magic offered Nikola Vucevic and Aaron Gordon in a trade package for Blake Griffin and were turned down:
*EXCLUSIVE* Source: @OrlandoMagic recently offered Vucevic & A. Gordon for @LAClippers' Blake Griffin (other assets involved). Offer denied.

— David Baumann (@DavidBaumannORL) February 17, 2016
Although that may be fair value and about as good as you could get when dealing a superstar, the trade doesn't really make a lot of sense for either side. That would leave the Magic with Dwayne Dedmon and Jason Smith at center and leave the Clippers to start a weird lineup of Chris Paul, J.J. Redick, Aaron Gordon, Vucevic and Jordan. I don't know how well Vucevic and Jordan would mesh as both are true centers.
The Clippers reportedly requested Evan Fournier and any deal as well and the Magic were resistant to budge.
Although I think there is a less than 10% chance Griffin is actually dealt before Thursday afternoon, hearing these reports surface of what teams have offered for him is pretty interesting.