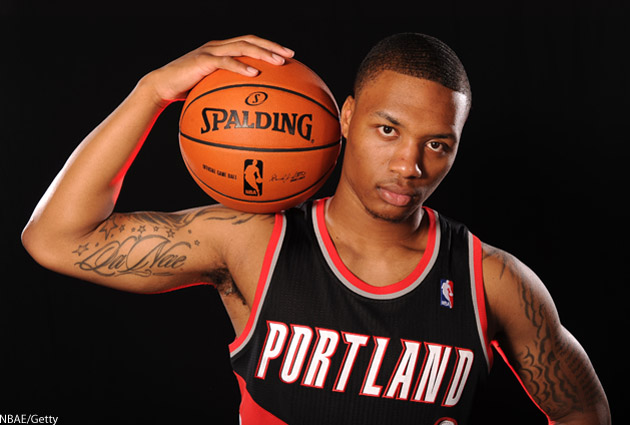 Damian Lillard is flying under the radar so far in his young career. Much to his chagrin. He's none to pleased about constantly being overlooked for all-star games and being left out of the "best PG" conversation. But in his defense, he's sixth in scoring so it's hard to argue against him.
Today, Lillard was added as a Team USA Olympic finalist for the 2016 Rio Games.
USA Men's National Team member Damian Lillard (Portland Trail Blazers) has been added to the roster of finalists for the 2016 U.S. Olympic Men's Basketball Team, USA Basketball announced today. The addition was approved by the USA Basketball Board of Directors. The official 12-member 2016 U.S. Olympic Men's Basketball Team roster will be announced later this year.
H/T: USAB.com