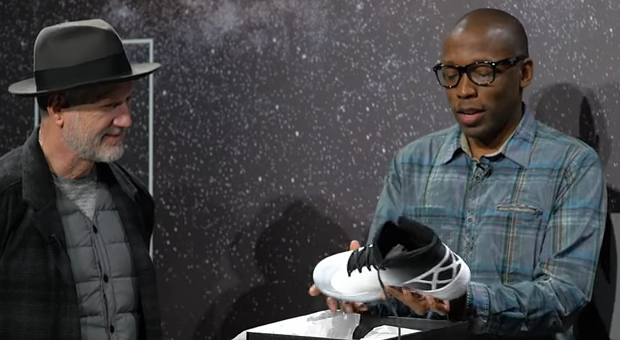 Sneaker unboxing videos aren't my thing. Understanding the large demand for videos showcasing the literal unboxing of a pair of shoes is a sharp realitization at times, but also a medium to be appreciated.
Jacques 'Kustoo' Slade is one of the premiere video content creators with a strong YouTube channel he updates close-to daily. He has been an actual face of sneaker media since he has been featured in hundreds of videos. In attendance for the Air Jordan XXX (30) release in Chicago, the homie Jacq was able to secure time to do one of his high-level sneaker unboxings with famed Jordan Brand designer Tinker Hatfield and Senior Creative Director of Innovation Mark Smith.
Putting the "H" and "T" in Nike's elite HTM series, both Tinker and Mr Smith spoke surprisingly candid when talking about the new AJ 30.
Already making my dislike for sneaker unboxing videos known, it would be irresponsible of me to deny THD Kicks consumers ease of access to this great piece of sneaker content. Very rarely are these guys heard from because of the lack of access; so enjoy hearing the most popular sneaker design ever critique his latest work.