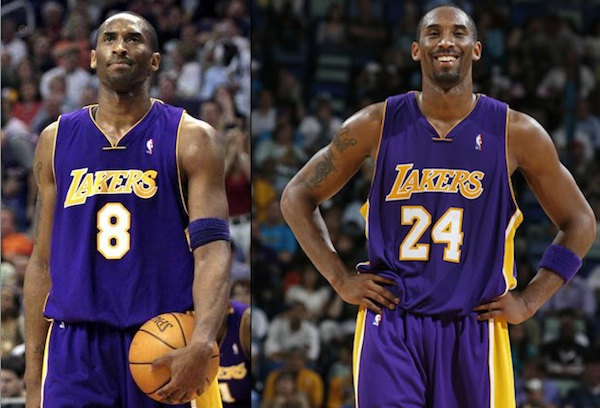 What's in a number? When it comes to someone like Kobe Bryant, that answer is "a lot." It's rare that a great player will ever change his jersey number mid-career. I mean, we've seen it a handful of times, and when it happens it quite noticeable. In most cases, they are forced to do so because of a move to a new team and a previously retired number.
But that's not the case with Kobe. He willingly changed from 8 to 24 several years ago, and has won titles wearing each number. So which one do the Lakers retire? How about…both?
"I don't know the answer. Obviously it's going to be 8, 24 or it could be both," said Lakers General Manager Mitch Kupchak at a season ticket holder event Sunday.
H/T: LA Times