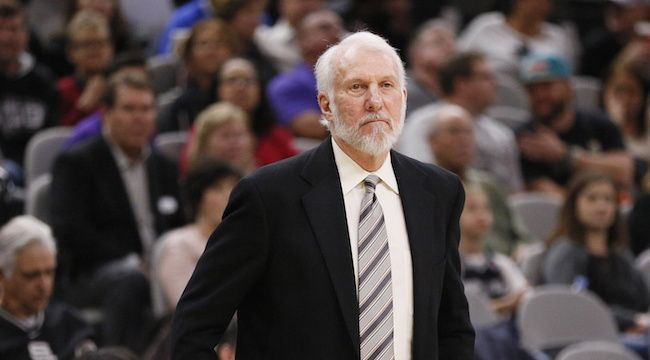 With the Spurs 118-91 trouncing of the Utah Jazz last night Gregg Popovich collected his 1,043 regular season coaching victory to move him to 8th on the all-time list, passing Rick Adelman.
Congrats to Coach Popovich on moving to 8th on the all-time coaching wins list. pic.twitter.com/DOGi4GYsKc

— NBA TV (@NBATV) December 15, 2015
Here is the current list of the top 10 most winningest regular season coaches in NBA history: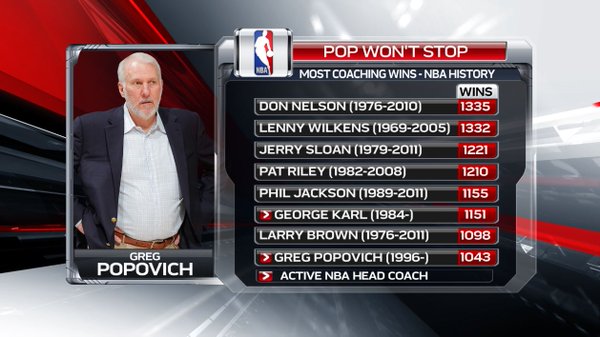 If the Spurs win at least 50 games yet again this year for the 17th consecutive season, he would need five more seasons of 50 wins or more to be able to pass Don Nelson for the most wins for a coach in NBA history. With Popovich promising Aldridge he would stay on as coach after Tim Duncan's retirement, it is possible that he could reach that mark.
Popovich is on the Mount Rushmore of NBA coaches along with Red Auerbach, Phil Jackson and Pat Riley and may be the best coach in NBA history in my opinion.
What do you think? Could Popovich end up as the greatest coach in NBA history?