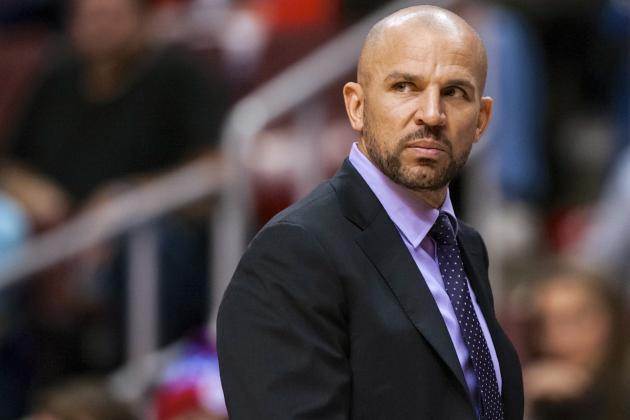 All of those years in the NBA have apparently caught up to Jason Kidd. The 42 year-old Bucks head coach is being forced to take a leave of absence from the team in order to undergo hip surgery.
This comes at a bad time for the Bucks as they are underachieving with an 11-18 record and can ill-afford a change at the helm in a much improved East. Depending on far they slide when Kidd is out, it could tough for them to recover.
Milwaukee Bucks Head Coach Jason Kidd will undergo hip surgery on Monday and be sidelined indefinitely, General Manager John Hammond announced today. Assistant coach Joe Prunty will assume head coaching responsibilities during Kidd's absence.

"I have every confidence in Joe to lead our team during my absence," said Kidd. "Joe has many years of coaching experience both in the NBA and in international competition. He's well-respected in the league and I know our players and coaches will give their all during Joe's time as head coach.
H/T: nba.com/bucks