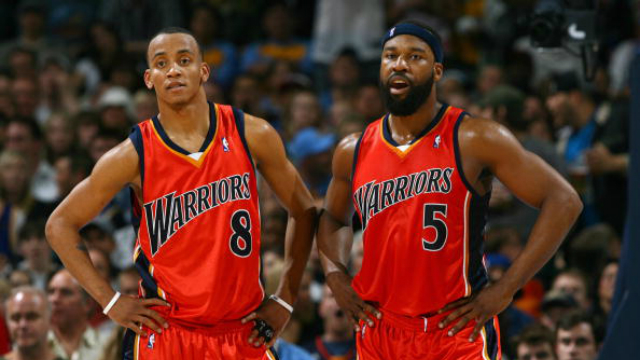 It's been awhile since we've heard from Baron Davis.
The 36-year-old point guard last played for the New York Knicks during the playoffs in 2012. That was the last time he stepped on the court before suffering a devastating right knee injury, which looked to be the end of his career in the league.
However, it looks like Davis will try to prove us all wrong as he still plans on giving his NBA basketball career another go. He'll attempt to make an NBA return and try out for some teams willing to give him a shot.
"This is the first time I'm going to put myself out there, I'm going to try out for some teams." @Baron_Davis on looking to get back to @NBA

— SiriusXM NBA Radio (@SiriusXMNBA) July 21, 2015
What he's planning to do is quite admirable, but the odds are heavily stacked against him.
Players who've been in a similar situation don't usually return the same way ever again. That may just be the case for Davis, whose aging body might just be too worn out to adapt to the speed of the game.
But nonetheless, he has a chance—no matter how small it may be—to do the improbable. He is still B.Diddy. And there have been examples of former stars like Tracy McGrady, Dominique Wilkins, and Penny Hardaway making NBA comebacks that were improbable, and contributing as rotation players.
Back in his younger days, Davis was one of the best point guards in the league that can dish the rock effectively and score at will. Also, he's well-known for leading an eighth-seeded Warriors to a stunning upset of the first-seeded Dallas Mavericks during the 2008 playoffs. No one can ever forget that.
In 14 seasons in the league, Davis averaged 16.1 points and 7.2 assists per contest while shooting 40.9 percent from the field.
Benjamin Felix Santos' basketball career didn't work out pretty well so he decided to write about basketball instead.
Follow @biefsantos