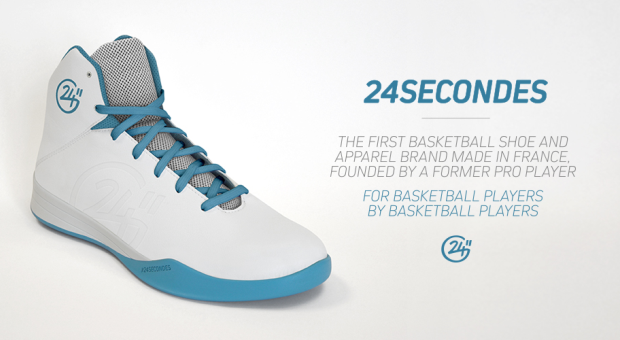 Basketball sneakers are big business. If you haven't picked that up yet, there is still time to get familiar because this bubble doesn't seem to burst anytime soon. As a game, basketball is the fastest rising sport around the world, and with interest broadening it makes sense that there are new companies forming to cater to growing market.
24secondes, a new sportswear company from France, looks to claim a share of the multi-billion dollar market that is basketball.
Right now, the only sneaker available from this company is the 24secondes Eurostep; which comes in both a high and low silhouette shape. 24secondes lists two key design elements to their sneaker's soles said to provide both a lightweight and durable feel while wearing: a thick EVA foam on the top part, and a injected PU on the bottom with different levels of cells to excess in courtgrip and direction change.
Already over their targeted goal of 300 orders, there is still several weeks left in their crowd funding campaign.
NOTE: the lowest pledge level that will get you a pair of 24secondes sneakers is $131USD which buys their Eurostep Low.