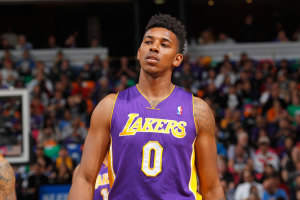 By this point, Lakers fans should be used to bad news, so this probably won't sting as much. Nick Young has a slight fracture in his left knee cap and there's a change he'll miss the remainder of the season. The Lakers were eliminated a few weeks ago, so from that standpoint it truly doesn't matter. The good news is that his knee will not require surgery.
Los Angeles Lakers guard Nick Young has a small fracture in his left knee cap and will be re-evaluated on a weekly basis, the team announced Wednesday.

It is expected that the fracture will heal on its own with rest and Young will make a complete recovery but it is not yet clear if he be able to play again this season.
H/T: espn