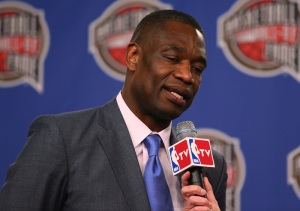 The Naismith Basketball Hall of Fame in Springfield, Massachusetts is arguably the pinnacle of any and all accolades anyone affiliated with the game of basketball could achieve.
To join the very exclusive club that includes all time NBA and NCAA greats like Bill Russell, Wilt Chamberlain, and Michael Jordan, it is the ultimate recognition of success for a long and illustrious career on the hardwood.
Last year at this time, we learned that multiple All Star players like Alonzo Mourning and Mitch Richmond, as well as standout collegiate coach Gary Williams, and longtime NBA commissioner David Stern were up for enshrinement.
Turn the clock forward to 2015, and another stellar group of 12 candidates led by 4 time NBA Defensive Player of the Year Dikembe Mutombo, NCAA coach John Calipari, and 5 time All Star Tim Hardaway, were nominated for enshrinement, with the winners being announces in early April.
Mutombo, a 7'2 native of the Congo, Africa, became one of the greatest defensive players and shot blockers in NBA history, making 8 NBA All Star appearances, winning an unprecedented 4 Defensive POY Awards, following a stellar standout career at Georgetown University.  Mutombo retired in 2009 as the 2nd most prolific shot blocker of all time, behind HOF center Hakeem Olajuwon.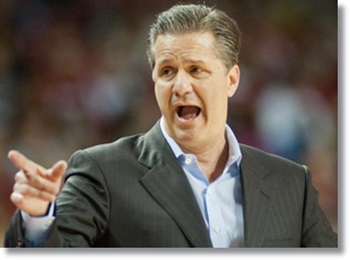 Calipari, the current head coach of the Kentuck Wildcats, helped lead UK to the 2012 NCAA National Championship.  He has 579 career NCAA victories, was a 3 time NABC National Coach of the Year, has gone to 5 Final Fours, 7 Elite Eights, including leading 3 different schools to a National Semi-Finals(UMass, Memphis, and Kentucky).
Hardaway, one of the NBA's most electrifying point guards of the 1990's, was a 5 time All Star, scored more than 15,000 career points, and was part of the legendary "Run TMC" trio in Golden State, of which fellow members Mitch Richmond and Chris Mullin are already Naismith HOF members.
Check out the entire 12 member Class of 2015 Naismith Hall of Fame nominees……
Dikembe Mutombo – 8 time All Star, 4 Time Defensive POY, 2nd all time in blocks

John Calipari – 579 wins, 2012 NCAA Champion, 5 Final Fours

Jo Jo White – 7 time All Star, 2 Time NBA Champion, NBA Finals MVP(1976)

Tim Hardaway – 5 Time All Star, 15,000 career points, Olympic Gold Medalist(2000)

Kevin Johnson – 3 Time All Star, 4 Times All NBA 2nd Team, 9.1 Assist per game Avg for career

Bo Ryan – 726 wins, 4 NCAA Division III Championships, 13 NCAA Tournament appearances

Lisa Leslie – 8 Time WNBA All Star, 3 Time WNBA MVP, 4 Time Olympic Gold Medalist

Dick Bavetta – NBA official from 1975-2014, NBA record for most officiated games, 2,600 consecutive

Spencer Haywood – 4 Time NBA All Star, ABA MVP(1970), NBA Champion(1980)

Bill Fitch – 944 NBA coaching wins, 2 Time NBA Coach of the Year, NBA Champion(1981)

Robert Hughes – 2nd in all time HS basketball wins(1,333), played at Texas Southern(NCAA) and Boston Celtics

Lita Andrews – All-time HS leader in wins(1,346)
If I had to predict the selections, Mutombo, Calipari, Leslie, Bavetta, and Fitch are shoo-ins, with Hardaway, White, Ryan, and Andrews also likely making the cut.
Allen Moll has been a lifelong NBA and NCAA College Basketball fan who watches and studies games religiously, and coaches youth basketball in his native Lehigh Valley region of Pennsylvania. Allen has also provided content to Bleacherreport.com, Upperdeckblog.com, Cleveland.com, CSN Philly.com, Buckets Magazine, in addition to being a tenured NBA and NCAA columnist for TheHoopDoctors.com.