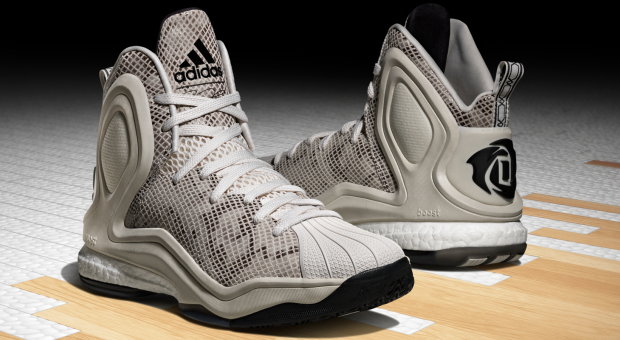 Inspired by the iconic adidas shelltoe is the 'Superstar' D Rose 5 Boost.
With an upper made from a material with snakeskin texture, the adidas D Rose 5 'Superstar' gets its name from the popular adidas Superstar from 1969 which originally had the shelltoe shape to make the toebox last longer while playing basketball in. Even though Derrick Rose won't be apart of any of the 2015 NBA All-Star Weekend basketball festivities, that doesn't mean his latest sneaker shouldn't get some All-Star love.
Between this and the 'Brenda' D Rose 5, there are plenty of strong colorways which is fitting since Derrick Rose is back playing again.
The 'Superstar' adidas D Rose 5 Boost releases on Thursday, February 12th for $140.