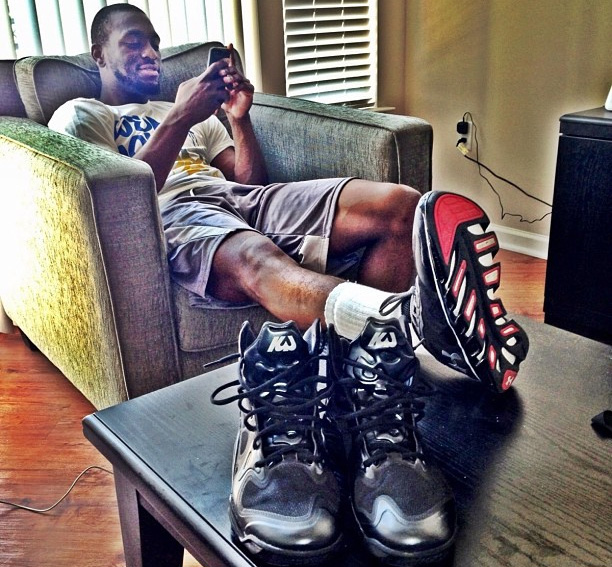 Despite being labeled a winter sport, basketball has always felt like a summer sport. Summer basketball leagues have always been a chance for non-professional & lesser-known NBA talent to showcase what they can do on the court in ways not possible during the season. Most recently, Bronx native Kemba Walker took to famous NYC courts in a Player Exclusive version of the upcoming Spawn Anatomix basketball sneaker from Under Armour.
Here we see the Charlotte Bobcats Hornets star PG Kemba Walker posing with the Under Armour Spawn Anatomix PE which he wore during a EBC game at Rucker Park & a Dyckman game in NYC last night. Kemba's new KW logo, first seen on his Torch PEs, makes its way onto the tongue of this custom Spawn Anatomix.
Even though these Under Armour sneakers aren't in stores and haven't even been officially announced yet, this isn't Kemba's first time wearing the Spawn Anatomix in a game. During a NBA regular season game, Walker laced up what is likely to be a Player Exclusive pair the Spawn Anatomix when the Charlotte Bobcats played the Los Angeles Lakers.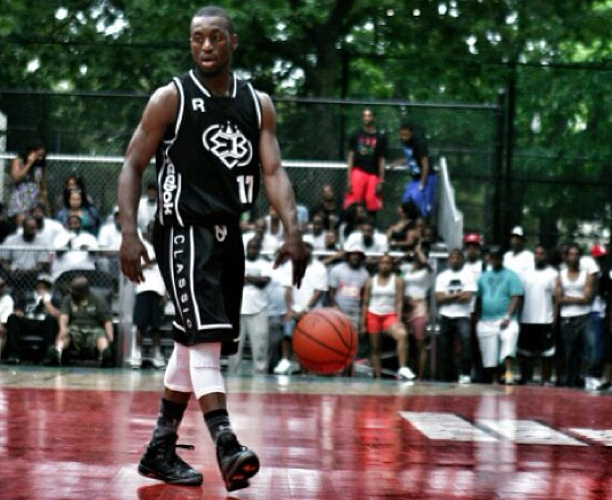 Follow our Kicks section on Twitter @THDKicks & use #THDKicks to join in the conversation.
Ben Berry wrote this. Add Ben to a Google+ circle of yours and follow his Twitter feed.