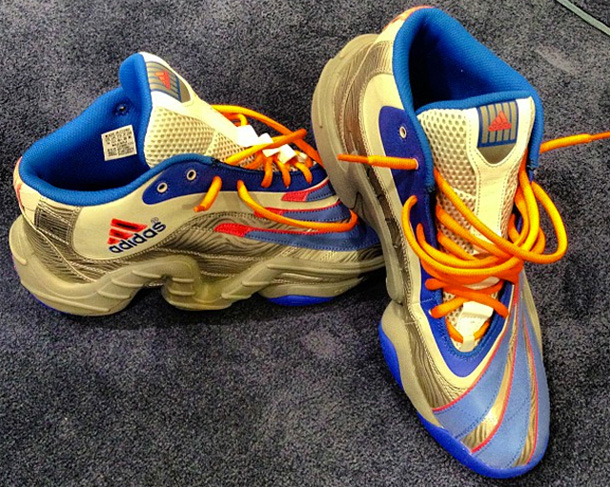 Even though adidas has deep roster of top-level NBA guards they endorse like Ricky Rubio and Damian Lillard, it is Iman Shumpert we see with the crazy Player Exclusive sneakers. Shumpert recently broke out two different pairs of the adidas Real Deal made in Knicks colors exclusively for him.
This isn't the first Player Exclusive pair of the adidas Real Deal that Shumpert has broken out this season as he broke out a different interpretation of the New York Knicks colors on a pair a few days earlier against the Toronto Raptors.
At the time of posting, the adidas Real Deal was in stores for $110 in several different colorways at all of the usual sneaker retailers.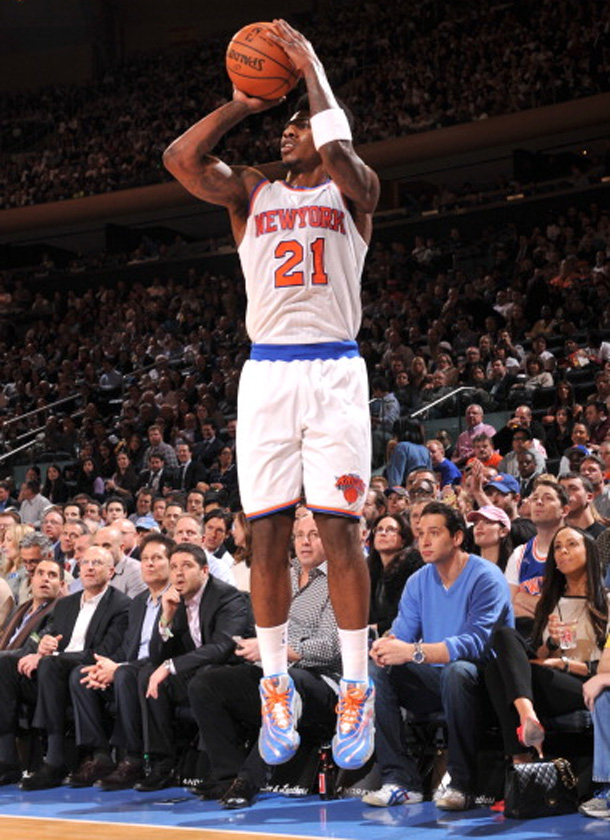 Follow our Kicks section on Twitter @THDKicks & use #THDKicks to join in the conversation.
Ben Berry wrote this. Add Ben to a Google+ circle of yours and follow his Twitter feed.