August 14, 2012 – The Hoop Doctors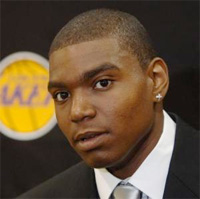 Maybe a change in scenery will do Andrew Bynum some good. Granted, he had his best season as a pro last year, but his immaturity overshadowed that to a degree. Now that he's in Philly, the Sixers are a much improved team.
But first, Bynum will have that secret "Kobe German" knee surgery performed on him. This will just be precautionary since his knees are perceived to be in good health.
According to the source, Bynum is not feeling any pain in his knees. However, the center wants to explore any options that will help to prolong their health. According to the source, Bynum was so impressed with the results that Bryant experienced after having a knee treated last season that he agreed that exploring the procedure was a viable option.
Source: Philly.com