July 30, 2012 – Allen Moll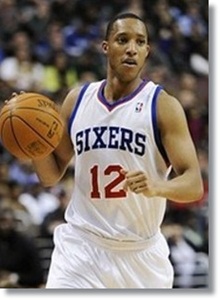 With more than 50 million users worldwide, the photo sharing program, 'Instagram', has become very popular among celebrities, especially NBA players.  Players like JaVale McGee, showing us more of his wackiness, and All Star Kevin Love have been especially busy on Instagram, with Love posting several pics of Team USA recently in Spain.
But one of the best pics that I've seen these days on Instagram has to be this gem posted by former NCAA POY Evan Turner of the 76ers, who found an old pic of he and "Superman" himself Shaquille O'Neal, circa 2001.  While twelve years ago Evan played the role of gangly teenager, Shaq was only 28 and in the prime of his career with the LA Lakers, as he, Kobe, and Phil were in the midst of their turn of the century dynasty in Lakerland.
After finally cracking coach Doug Collins starting lineup late last season and helping lead the Sixers to within 1 game of the Eastern Conference Finals, the former Ohio State Buckeye seems primed for a breakout year in '12'-'13.  In the Playoffs, Turner averaged 11.2 points, 7.5 rebounds, and 2.8 assists as the starting 2 guard, numbers that surely will receive a bump in his 3rd year in Philly.
With the Sixers choosing to move laterally this offseason by bringing in Nick Young, Dorell Wright, Kwame Brown, Arnett Moultrie, and Mo Harkless, in place of leading scorer Lou Williams and Elton Brand, the time is now for "The Villain" to show why he was the #2 overall pick in 2010…….
Check out Lil Evan and Shaq Daddy: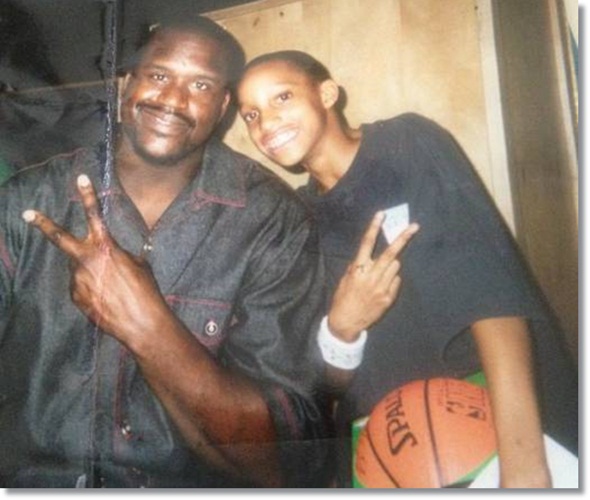 Allen Moll has been a lifelong NBA and NCAA College Basketball fan who watches and studies games religiously, and coaches youth basketball in his native Lehigh Valley region of Pennsylvania.  Allen has also provided content to Bleacherreport.com, Upperdeckblog.com, Cleveland.com, CSN Philly.com, Buckets Magazine, in addition to being a tenured NBA and NCAA columnist for TheHoopDoctors.com.