July 2, 2012 – The Hoop Doctors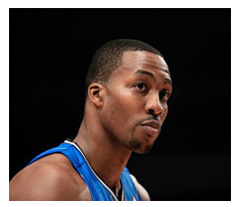 Dwight Howard has made no secret about his desire to play with Deron Williams and the Brooklyn Nets next season and possibly beyond. In fact he is now saying that he would only sign an extension with one team on the list of teams he could get traded to this offseason. More mind games from Dwight Howard….
As the Los Angeles Lakers, Houston Rockets and other teams prepare possible trade offers for him, Howard told Yahoo! by phone that, "There's only one team on my list and if I don't get traded there, I'll play the season out and explore my free agency after that."

Howard wouldn't specify the team, but multiple league sources believe that it is the Brooklyn Nets.
Anyone else getting tired of the Howard drama? Win a chip, or even carry a team to the NBA Finals and then we can talk about jumping through your hoops…
[Source]