June 12, 2012 – Allen Moll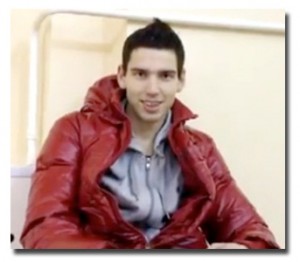 Many highlight reel dunkers lay claim to being the world's best dunker. But how many of them can back their claim up by taking on any and all comers in the worldwide arena, regularly showing off never before seen dunks, and winning dunk contests across the globe.
In the US, many have considered either "Dr J" Julius Erving, Michael Jordan, or Vince Carter as the best ever from the NBA, while current amateur dunkers like T-Dub and Air Up There continually lay claim to being some of the best dunkers.
But many of us in America are missing out on some seriously entertaining dunk artists on the come up in recent years like Italian dunker "Mucho Gusto" who once attempted a dunk over 10 people and of course Kadour Ziani, dubbed as the original "Dunkfather", for his amazing 56 inch vertical leap and penchant for winning an insane number of international dunk contests.
But one newcomer named Shal, originally hailing from Russia, has begun to turn heads across the globe, not only for his similar style to that of Ziani, but for his innate ability to pull off some unique dunks that no one has ever been able to finish during any dunk contest on record.
Shal, who is a relatively average 6 feet tall, has some insane hops and unbelievable creativity, as he regularly does double Eastbays and double reverse windmills, while dunking over multiple players in dunk contests. He even holds an unofficial World's record for dunking over 7 people on one dunk attempt.
The Russian dunker recently made his debut as the newest member of Team Flight Brothers, as he unveiled 2 new dunks that no one has ever seen before, prompting many to start calling him the "Greatest White Dunker In The World."
Check Out Shal With 2 Never Before Seen Dunks:
Allen Moll has been a lifelong NBA and NCAA College Basketball fan who watches and studies games religiously, and coaches youth basketball in his native Lehigh Valley region of Pennsylvania.  Allen has also provided content to Bleacherreport.com, Upperdeckblog.com, Cleveland.com, CSN Philly.com, Buckets Magazine, in addition to being a tenured NBA and NCAA columnist for TheHoopDoctors.com.