July 29, 2011 – Allen Moll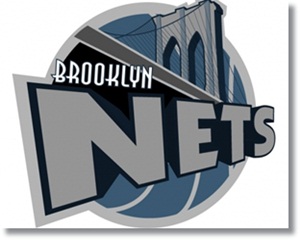 It's been more than 6 years since we first heard that the NJ Nets franchise was making the move to Brooklyn. After several false starts that made all of us just think it was a rumor, the time is almost here to witness professional basketball in another NYC borough besides money makin Manhattan.
While New York's other resident NBA team, the Knicks, jumped way ahead of the curve in the rebuilding process by acquiring Amare Stoudemire and Carmelo Anthony last season, the Nets are still trying to figure out who will be on the floor of the Barclay's Center once they begin play there for the 2012-2013 season.
No doubt, being able to resign All Star PG Deron Williams as the face of the franchise going forward would be a good start. After missing out on landing Lebron last Summer and Melo during this season, having a Top 5 floor general like Williams is undoubtedly a great fallback option.
Surely new owner, Russian billionaire Mikhail Prokhorov, isn't to happy with the recent news that Williams may be headed to Turkey to play during the NBA Lockout.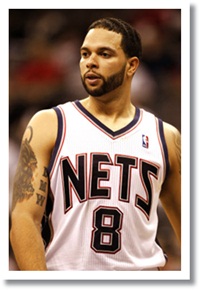 As far as the rest of the roster, the coach Avery Johnson has many holes to fill. Outside of promising 4th year center Brook Lopez and the newly drafted scoring wing MarShon Brooks, who just dropped 48 points in Summer League, the remainder of the roster is made up of good but not great role players who may put in heavy minutes but are hardly capable of getting the best of opponents on a nightly basis.
The Nets are reportedly trying hard to honor Williams demands that they upgrade the current roster in order to retain his services going forward. Once the Lockout is officially over, New Jersey will reportedly make a heavy play for Nuggets big man Nene and disgruntled Pistons forward Tayshawn Prince. Of course, resigning rebounding specialist Kris "Mr Kardashian" Humphries at a reasonable price will also be a top priority.
As for the new arena in Brooklyn, the team officially broke ground on the state of the art Barclays Center in March of last season, and by all accounts on their website, construction is on schedule and should open on time in 2012. Tickets have already gone on sale and are selling like hotcakes as New York's elite crowd are all trying to be one of the first fans to watch a game inside of the reported $1 billion arena.
It appears that all that is left to do is decide on a new team name upon arrival in Brooklyn. With the NBA Lockout at an improbable impasse, could the next Nets home game be in New York?
Check out some pics on the progress of the Barclays Center: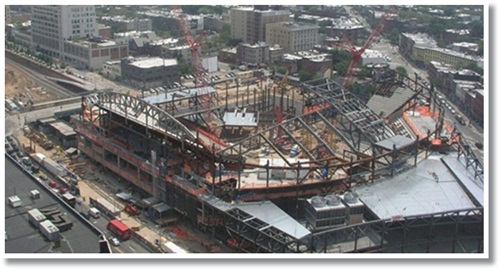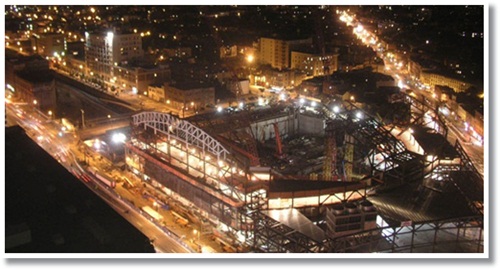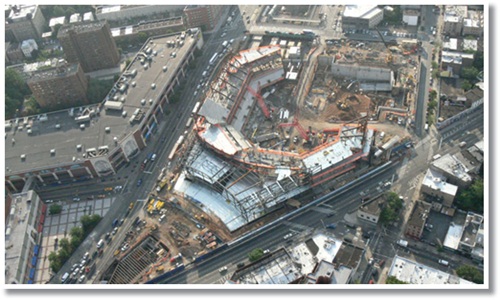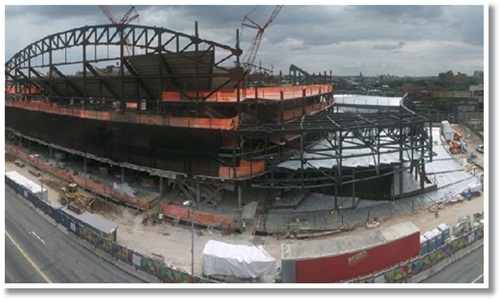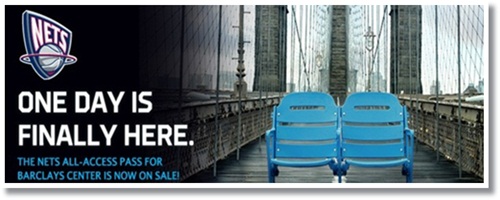 Allen Moll has been a lifelong NBA and NCAA College Basketball fan who watches and studies games religiously, and coaches youth basketball in his native Lehigh Valley region of Pennsylvania.  Allen also provides content to Bleacherreport.com, Upperdeckblog.com, in addition to being a tenured NBA and NCAA columnist for TheHoopDoctors.com.