June 28, 2011 – Allen Moll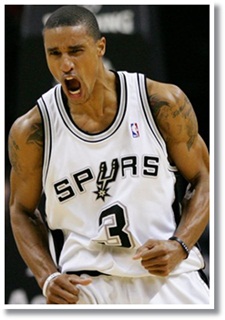 If you were like me, I was shocked upon hearing the news that 4th year guard George Hill had been traded from the San Antonio Spurs to the Indiana Pacers in a draft night trade. Hill was a key member of the Spurs as a back-up point guard and probably was in line as the heir apparent to run the point upon Tony Parker's eventual retirement or sooner if you believed all thos pre-draft trade rumors.
Hill was not only a fan favorite but was reportedly one of coach Popovich's most beloved players. Surely he had some input in the Thursday night deal but it had to be a tough business-minded decision to swap the up-and-coming guard for the #15 pick in this year's draft, namely Kawhi Leonard.
Surely Kawhi will provide a much needed injection of youth alongside San Antonio's aging core of Duncan, Ginobili, and Parker. He was one of the more intruiging prospect in this year's draft as he is capable of defending any position from 1 through 4 because of an immense 7'4 wingspan and measuring out with the largest hands among any prospect at this year's Draft Combine.
For Hill, the trade to the Pacers is a homecoming of sorts as he not only is an Indianapolis native and Indy HS star, but played his college ball at local IUPUI. He worked out for the Pacers prior to the 2008 NBA Draft but was ultimately drafted by the Spurs.
While it's not quite clear where and when Hill will get minutes in the loaded Pacers backcourt featuring PG Darren Collison and 2nd year swingman Paul George as incumbent starters, instead of adding yet another young player to the roster, the Pacers get a veteran, high scoring combo guard that learned the art of defensive play as a 3 year back-up to Tony Parker with he Spurs.
Many are now questioning whether Hill was psychic since nearly one month ago, he got his now famous state of Indiana tattoo on his right side. Maybe he was just repping his homestate, or maybe he can predict the future?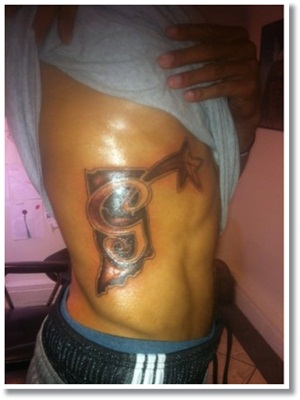 Allen Moll has been a lifelong NBA and NCAA College Basketball fan who watches and studies games religiously, and coaches youth basketball in his native Lehigh Valley region of Pennsylvania. Allen also provides content to Bleacherreport.com, Upperdeckblog.com, in addition to being a tenured NBA and NCAA columnist for TheHoopDoctors.com.