June 10, 2011 – Ben Berry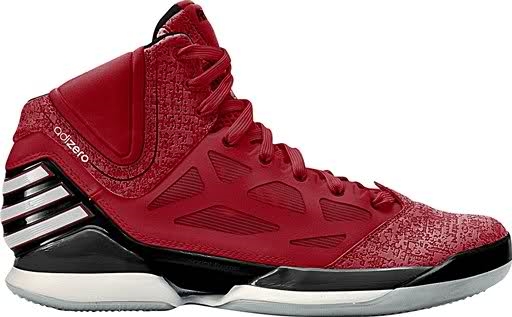 The team at adidas Basketball will have Derrick Rose finish out the second half of next season in the new adidas adiZero Rose Dominate.  With the same sole as the Crazy Light, use of laser printing and SprintFrame can also be seen on this shoe.  With adidas' miCoach logo on the outside of the shoe, we know that this shoe will be compatible with the workout program.
Aside from the Chicago Bulls uniform colors, this shoe is also scheduled to drop in other colors such as orange, green, and in a Orlando Magic-ish colorway opening up the possibilities of seeing this shoe on other players throughout the NBA and NCAA next season.
No release date is available at the time but The Hoop Doctors will keep you informed on any new developments.