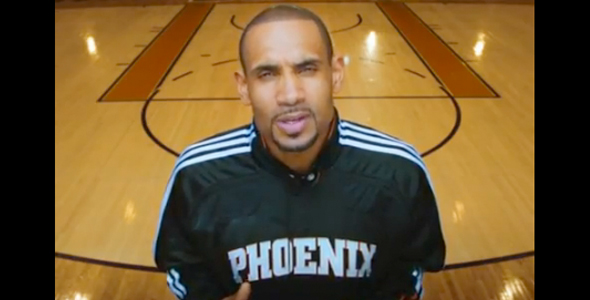 May 19, 2011 – Joshua Sexton
Earlier in the week, Phoenix Suns' president and CEO Rick Welts announced that he was gay. During Game 2 of the Eastern Conference Finals on Wednesday night, in-between the 500th Franklin and Bash promo, there was an advertisement featuring Grant Hill and Jared Dudley warning people against using the word gay in unflattering ways.
I am sure it was no coincidence two members of Welts' team were featured in the league's advertisement. Now that Welts has revealed he is gay, it is both timely and smart for the Phoenix Suns and the NBA to have an ad where players are doing the warning against such behaviors.
Whether it's true or not is unknown, but I know many people who believe the athletes themselves are the most homophobic members of the sports community.
Ads like these could potentially be killing two birds with one stone:
1. Putting an end to using the word gay as a synonym for hurtful words.
2. Letting people know that not all athletes who play team sports are homophobic.
Check out the ad after the jump.
Joshua Sexton is a lifelong basketball fanatic, who watches as many games as possible. In addition, He has played and coached the game at the high school level. He has recently started writing about the game of basketball.