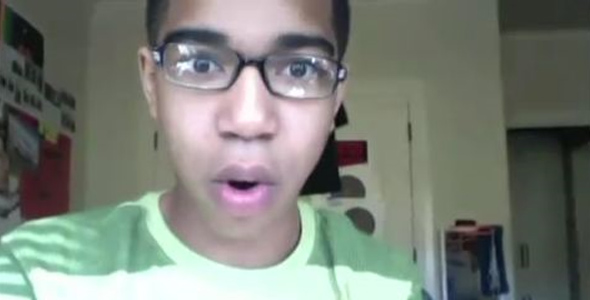 November 24, 2010 – Kevin Burke
Earlier this month, The Hoop Doctors brought you a series of videos that were posted by Kevin Durant's neighbor, Mathias Murphy, on his Twitter account. This little kid lived next door to the house that Kevin Durant was moving into and was filming Durant for the world to see who his new neighbor was. The last we saw of Mathias, he was being invited to KD's house by Durant himself because he learned that he was being stalked.
Well, in case you've been wondering what's been going on with that whole thing, Mathias Murphy is back. Check out these new videos that he posted to his Twitter account: @KD35sneighbor. Apparently Durant has been giving this kid more insider access and he even gives him a little gift in the last video.
Durant and his new defensive drills
How Durant relaxes after a bad game
How Durant burns the competition: with "Thunder Sauce"
Why Durant wears #35
Durant getting big in the weight room
Nike contacts Mathias
Durant gave Mathias a pair of his size 18 KD IIIs
If you're looking for your everyday, predictable basketball talk, then go somewhere else, because Kevin Burke of The Kevin Burke Project brings provocative, thought provoking content about basketball as only he can. Kevin also hosts The Hoop Doctors weekly podcast show, which you can subscribe to for free on iTunes. Follow Kevin on Twitter and Facebook