September 15, 2010 – Dr. Anklesnap
Stephon Marbury has been one one crazy character in the NBA for a long time. He is a media darling and a PR nightmare all at the same time due to his antics and odd off the court behaviour. But he's in China now, trying to salvage what's left of his playing days. And from what we have seen and heard he's not doing too bad on the court. Financially on the other hand….
But Marbury must be getting a bit lonely on the other side of the world because if you follow his twitter account you'll see he first wanted Iverson to join him in China to 'make history'….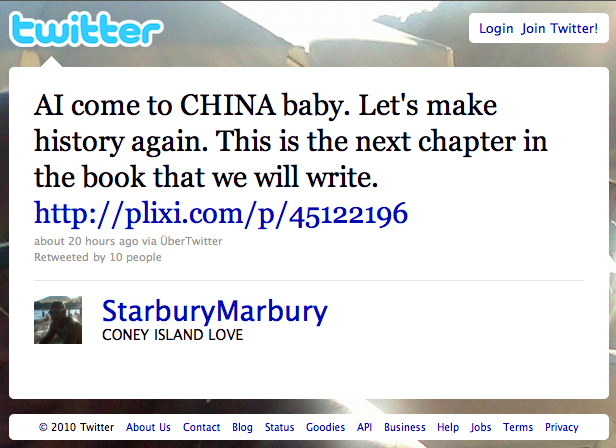 But he also wants all the rest of the NBA stars to keep an open mind to the Chinese league when the lockout comes. Oh and by the way, Marbury is 'callin' it before it happens', so take it to the bank folks the lockout is obviously a done deal….