September 6, 2010 – THD Rumor Patrol
For how long will the Kings be in Sacramento? Marcos Breton of the Sac Bee has his say on the matter…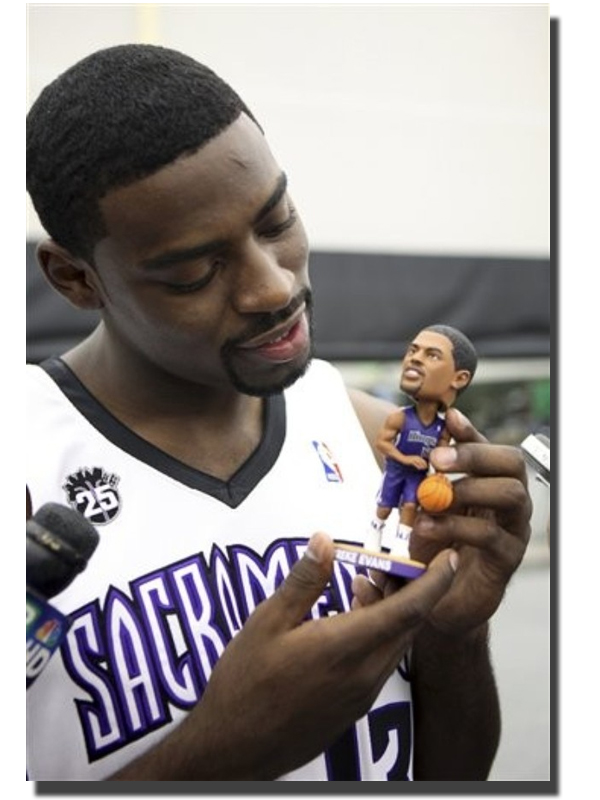 If Sacramento wants to keep the Kings and remain in the business of big-time sports, it needs to grow up.
The capital city has wasted enough time in denial about how pro sports really work.
Sacramento has spent the last decade in a fruitless attempt to build an arena with both hands tied behind its back. Which is to say, Sacramento keeps thinking it can build an arena without public subsidies.
It's not going to happen, folks. Even the "privately financed" AT&T Park had a major public investment from San Francisco.
Yet Sacramento gets twisted in knots over the price of doing business with sports owners. We think we're getting bilked by the Kings when, in fact, the Kings are a model franchise when compared to other teams in America's major sports leagues.
So it's time to decide. Does Sacramento really want the Kings? I do. The team brings a lot to the region. It is a rallying point for people from Stockton to the Oregon border.
It's the details of keeping the team – the price of doing business in sports – where it all breaks down in Sacramento.
Read more details via the SacBee.com